Join OACM Members and friends for a fun, free evening of virtual networking to connect, socialize and share with colleagues, old and new.
About this event
Sharing the Best of 2020
OACM is hosting an inspirational, interactive virtual event with opportunities to share your best tips and reflections on a year to remember.
When
Thursday, December 3rd, 2020 | 7:00 - 8:30pm
Where
Zoom details are provided in the registration confirmation email
What to Expect
There will be three rounds of sharing and networking
In each round you will join up to 10 colleagues in a breakout room
Introductions – be prepared to give your 10-second intro: Name | Where you work or study | One thing you want to give/get out of the session
You can use the chat function to share ideas, links, or connection requests
An attendee list and contact info will be sent out at the end of the event to all registered participants to keep the networking going.
Agenda
Welcome
Round 1: Keep Calm & Carry On
Whether it was 'business as usual', or 'business as unusual', we have all had to embrace working, leading, learning, and socializing virtually. Share your best tips and tools for working from home, staying connected, and staying healthy.
Round 2: Celebrate Your Wins
High five! Share one great success story about you, your clients, or your business from 2020
Round 3: Ready for The Holidays
Share your favourite holiday tradition, recipe, or any unique ways you may celebrate with family and friends this season.
Wrap up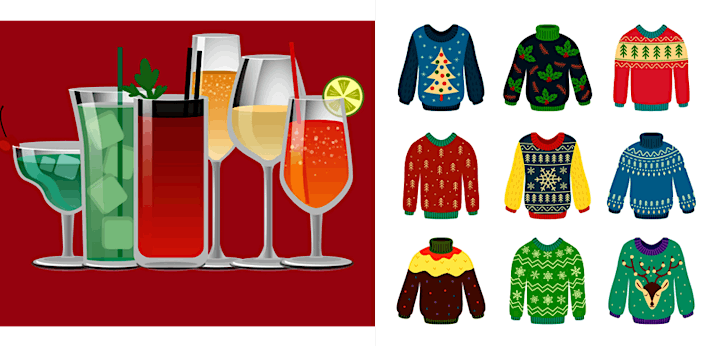 Make it fun!
Pour yourself your favourite seasonal beverage and enjoy! Wear your favourite Ugly Holiday Sweater!
Invite a Friend!
We're good people. Invite a colleague to join the fun and have them register.