Description
Welcome to Oakville Mom2Mom Biz -- NET(WORK)SHOP #2!
Oakville Mom2Mom Biz is a Facebook based online platform for moms/female entrepreneurs in Oakville and Greater Toronto Area (GTA) who love to connect with other biz moms. We connect online everyday and meet monthly face-to-face during our NET(WORK)SHOPs. If you are not an entrepreneur yet, but looking for ideas, inspiration and learning opportunities, you are welcome to join us too! Here is the link to OM2MB Community:
https://www.facebook.com/groups/1573287406317823/
NET(WORK)SHOP events are gatherings, that give moms the chance to connect with members of the community, learn interactively from business experts, build both personal and professional connections, swap start-up stories, give and receive referrals within the fast growing network of mom bizzers.
Event schedule:
10:00 am - 11:00 am : Interactive Workshop
11:00 am - 12:00 pm : Networking & Shopping
Coffee/Tea and morning snacks will be served.
Public parking is available behind the venue (intersection: Randall St. & Reynolds St.)
---
WORKSHOP
In this workshop, our speaker Staci Hall - graduate of Ryerson University, Film Studies/Production and an online marketing coach - will share with you the ins and outs of creating videos and Facebook lives as a vehicle to attract clients and business partners. With video being more and more prevalent in the newsfeed and the preferred content of trendsetters online, it's going to become a non-negotiable skill for business owners, leveraging social media. You will learn how to master 'attraction marketing' to attract your perfect prospects to you, so you no longer have to chase them. Staci will show you how to instantly create rapport and the 'know-like-trust' factor that will have your prospects pre-sold on your product, service or opportunity, before they even talk to you. You will also learn the proper way to do videos and Facebook lives to achieve higher engagement and grow your network quickly. Staci will also share with you, the exact strategies she used to recently sponsor 11 new people into her business in a matter of hours. Bring a pen and a notebook as this information could transform your business.
---
About Staci Hall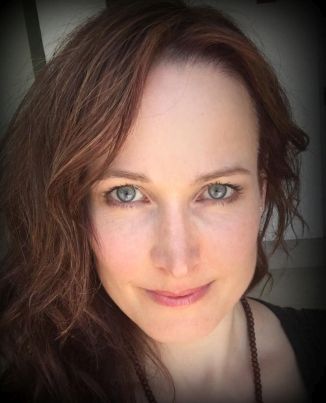 Staci Hall is a successful online marketer, network marketer and online influence coach who lives with her husband and two children in Oakville Ontario. You will often find her name on company leaderboards amongst the who's who in the online space. She has made it her mission to simplify online marketing and make it fun for entrepreneurs to increase their confidence, influence and results. Staci is known in the industry as a heart-centered, straight shooter who is a gifted teacher of attraction marketing and Facebook marketing, in particular. She has a quick wit, likes to have fun and her students often have breakthroughs in their businesses as a result of her tactical, yet simple style.

---