Description
DOORS OPEN AT 7:00PM
OPENING ACT: CHARLES J HUNK & THE TRAINWRECK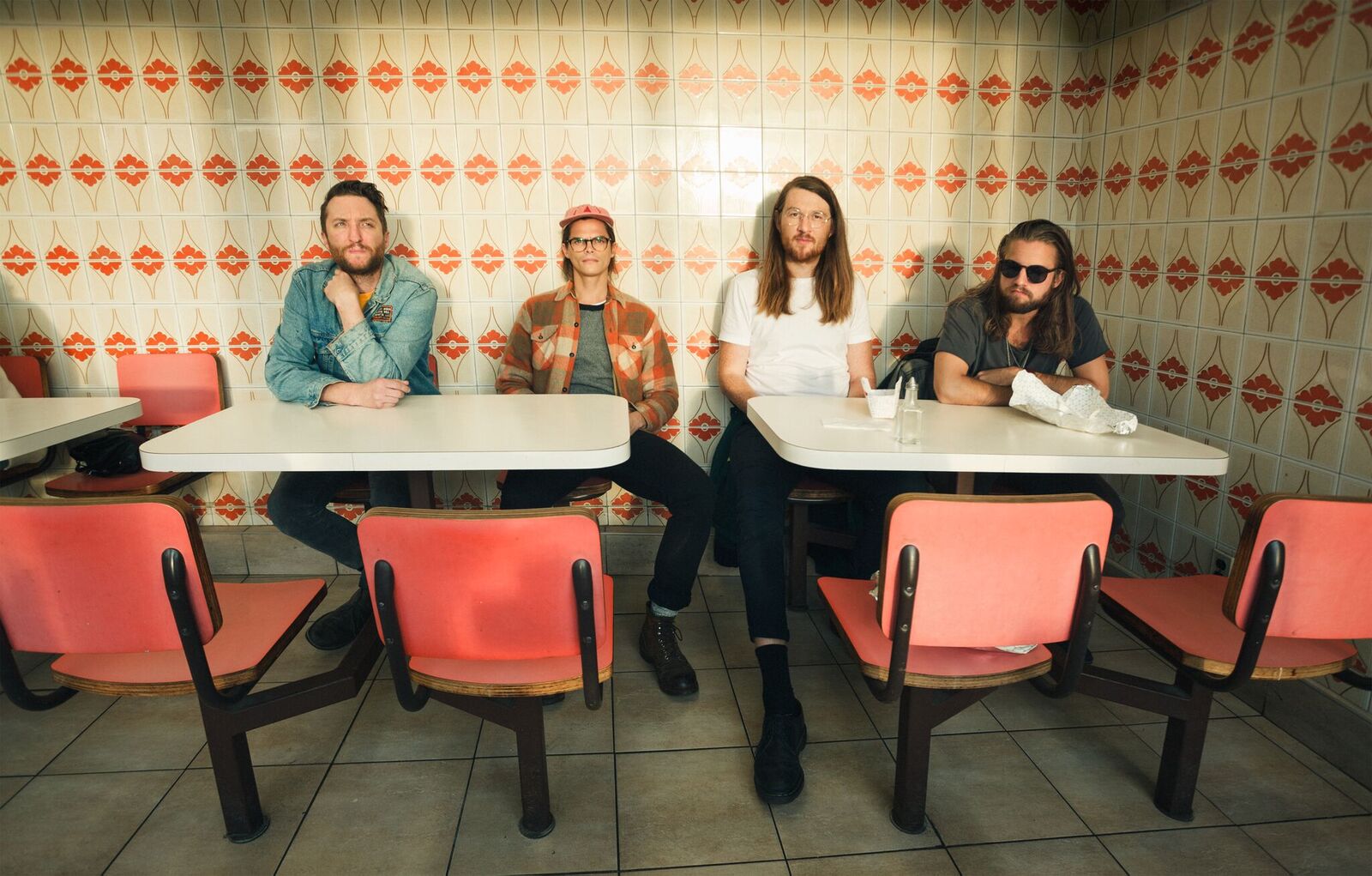 The title of The Wooden Sky's fifth full-length album is an abridged quote from Frank Herbert's 1965 sci-fi novel, Dune: "Survival is the ability to swim in strange water" It's a phrase that seems especially apt in 2017 as many of us are still reeling from the previous year. For Gavin Gardiner, the frontman of the Toronto-based indie rock band, the way to undertand and reconcile these unknowns - from oil pipelines and refugee crises to his own family's personal history - is through songwriting. "It's how I filter a lot of things that come in," says Gardiner, as he walks through the residential streets of Toronto's Roncesvalles neighbourhood. "For better or for worse, it's how I deal with things and how I communicate my feelings." Swimming in Strange Waters is Gardiner trying to make sense of the world.
The resulting album is a sonice maelstrom that sees the band exploring unchartered waters, where textural psychedelia inspired by the Paisley Underground movement melds into quiet, acoustic cyclical guitar melodies, before once again transforming into a bombastic, Johnny Cash-esque rally against the XL Keystone pipeline in Canada. Swimming in Strange Waters sees the band experimenting once again. "I feel like we're back on track," says Gardiner.
John Angello (known for his work with Sonic Youth, Dinosaur Jr., PHosphorescent and Kurt Vile) mixed the album at Water Music in New Jersey. Around 95 percent of it was recorded to an old tape machine at Gardiner's home studio, and the rest was done at Hotel2Tango in Montreal and at a Toronto church.
First single "Swimming in Strange Waters" glimmers like a technicoloured circus with warbling synths and organs, cyclical, vocoder-drenched gang vocals and a spoken word interlude, performed by The Highest Order's Simone Schmidt reading from Herbert's Dune Messiah,
"More now than ever, I feel the weight of reponsibility to act and make things better for the people to come," says Gardiner. "Maybe that sounds cliche, but if feels very real now. As an artist, you have your voice, and not much else. So you gotta us it."
Organizer of OAST HOUSE BREWERS' JITNEY JAMS PRESENT: THE WOODEN SKY