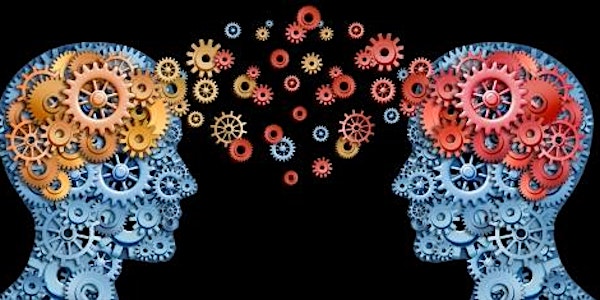 Obsess About Your Brain: Promoting Brain Health Through Treatment and Technology
When and where
Location
Vaughan Estate, Estates of Sunnybrook 2075 Bayview Avenue Toronto, Ontario M4N3M5 Canada
Description
This collaborative conference between the Frederick W. Thompson Anxiety Disorders Centre and the Hurvitz Brain Sciences Program will address current health challenges that affect the brain. The conference will focus on obsessive compulsive and related disorders, dementias, along with mood and anxiety disorders. This year's themes include: neurology, OCD, Parkinson's, concussions, depression, hoarding, and pharmacological management of psychiatric disorders.
By attending this course, participants will learn to:
Recognize important risk factors related to disorders of the brain and mind
Identify appropriate uses of technology to assist with patient care
Develop increased confidence in the management of OCD, depression, dementia and other brain disorders
---
Technology Exhibition
See and experience up and coming technology that may improve brain health including depression, dementia and stroke!
Demonstrations from:
Via Therapy- Dr. Mark Baylee
DOC screen - Dr. Rick Swartz
Mental Heath Telemetry – Dr. David Kreindler
Whack-a-mole delirium app - Dr. Jacques Lee
Toronto Aging Gracefully lab
Klick Labs
Magstim
Dynacare
InVirtuo
MUSE/Interaxon
Roxon

---
This is an educational day for primary care physicians, psychiatrists, and allied health professionals. The event is fully accredited by the Committee on Accreditation of Continuing Medical Education (CACME), a subcommittee of the Committee on Accreditation of Canadian Medical Schools (CACMS).
---
Program
Each Presentation will include time for questions from the audience
8:15 Breakfast/Registration
8:45 Welcome/Introduction Dr. Peggy Richter
9:00 Plenary Speaker and Discussion :
Changing the Way the World Sees the Brain Dr. Anthony Levitt
9:50 Plenary Speaker and Panel Discussion
Using Technology to Enhance Access to Mental Healthcare Dr. Nik Grujich (Dr. Jocelyn Charles, Dr. David Kreindler, Dr. Rick Swartz)
11:00 Short Talks and Discussion :
- The 2017 Thompson Centre Early Career Award Address TADC Award Winner (TBA)
- Managing Neuropsychiatric Symptoms of Dementia Dr. Nathan Herrmann
- Focused Ultrasound for Non-invasive Brain Therapy and Repair Dr. Nir Lipsman
- An Update on Treatment Guidelines for Major Depressive Disorder Dr. Ayal Schaffer
12:15 Lunch and Technology Exhibition
1:15/3:00 Small Group Workshops
4:30 Evaluations

Small Group Workshops
(all at 1:15pm and 3:00pm unless otherwise stated)
Managing Depression/Mental Illness in Young Adults and the Role of the Family Navigation Program - Dr. Anthony Levitt , Staci Weingust and Kendyl Dobbin
When Does Collecting Become Hoarding? Tips for Management Eliza Burroughs and Dr. Justine Dembo
Managing OCD: 1st Line and Beyond - Dr. Peggy Richter with Dr. Marlene Taube-Schiff
Bedside Mindfulness - Dr. Steven Selchen
Appropriate Use and Monitoring of Antipsychotics - Dr. Justin Delwo (Alison Culbert)
Updates for Treatment of Concussions - Dr. Leo Da Costa (Susan Deering)
Assessing Driving in Dementia (1:15 pm only) - Dr. Mark Rappaport (Dr. Jocelyn Charles)
Management of Sleep in Primary Care (1:15 pm only) Dr. Brian Murray (Dr. Purti Papneja)
Advances in Parkinson's (3:00 pm only) - Dr. Phil Hebert (Dr. Mario Masellis)
The 2017 Thompson Centre Early Career Awardee Workshop (3:00 pm only) - TADC Award Winner
---
Sponsors
Lundbeck
AbbVie
Sunovion