Obstacle Course Race Coach Certification (OCR/C) by thrive ISF
Description
Don't Just Run It, Dominate It!
The thrive International School of Fitness introduces the all new Obstacle Course Race (OCR) Coach Level 1 Certification course. 100% designed and programmed by Allison Tai - Canada's top female OCR racer, and owner of BC's best OCR/Ninja specifc training gym; VanCity OCR.
This exclusive to thrive ISF certification course has been carefully and detail orientated designed to prepare student coaches for training noth one-on-one, or small group clients to develop ALL the essential needs of OCR / Ninja competitions. Including efficiently maximizing grip, swings, carries, lifts, crawls, sport specific movements, and very important team work skills.
We can promise you this; THERE IS NO OCR COACHING COURSE THIS AWESOME ANYWHERE ON THIS PLANET (Legal disclaimer: We can't speak for other planets at this time)!
CEC Accreditation: NAFC: 0.7 CEC, PT, GF. canfitpro: 2 CEC, PTS, FIS, HWL.

BONUS GIFT: All and ONLY Early Bird registrations recieve the free eguide " Setting Up Your Own OCR Gym" handbook.
About Allison "All Mighty" Tai: OCR/C Course Developer, Head Coach and OCR Global Elite Competitor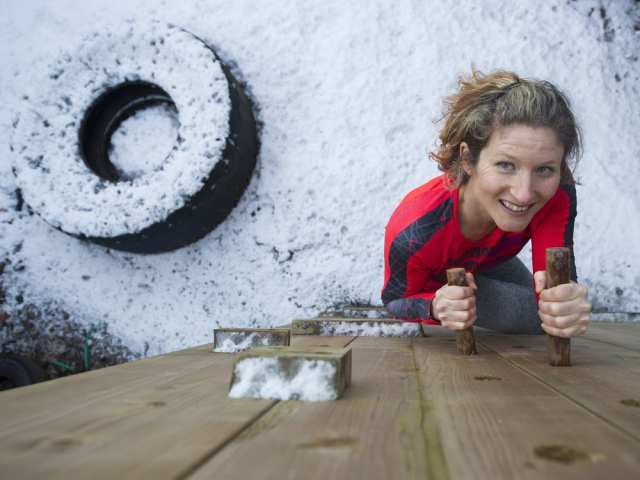 Allison is a top level OCR athlete particularly fond of ultra distance events. In 2016 and 2017, Allison won both the Sun Peaks and Tahoe UltraBeasts in the same calendar week. In 2017, she came in third in the Tougher Mudder World Championship and the Spartan Ultra 24 World Championships. She also finished second in the 2014 and 2017 World's Toughest Mudders and was the first person from Western Canada to win the Spartan Canada Point Series in 2015. Recently this year, she won the Obstacle Course Race World Championship Enduro and Australia's Toughest Mudder. Her biggest achievement to date is winning the first Toughest Mudder Series that was recently televised on CBS.