OBSTACLE COURSE

Thursday, 24 August 2017 from 6:00 PM to 7:30 PM (EDT)
Event Details
OBSTACLE COURSE
CTC Obstacles
38 Adelaide St N. Unit 3B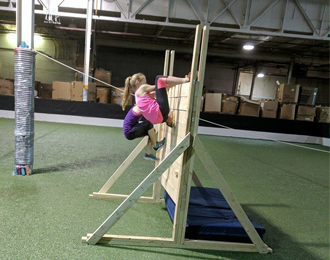 Thursday August 24, 2017
6:00 pm - 7:30 pm
CTC Obstacles is London's first and only obstacle gym!
Our phase 1 is catered to children aged 6-14 with popular obstacles from American Ninja Warrior and Mud Runs
including ninja track complete with a salmon ladder, a 10 ft ramp wall, multiple climbing and vaulting walls, monkey bars, ropes, nets and tires.
Join us for 90 minutes of climbing fun
Note: The Potential Programme is happy to announce that we will be providing this Social Learning Opportunity complimentary to children with ASD and their immediate family members (max 5).
Extended family and friends may purchase tickets through Eventbrite
  NOTE: PLEASE WEAR APPROPRIATE EXERCISE CLOTHING AND SHOES
NOTE: 
Your safety is important to us.  Please make sure that each member of your family is aware of the rules, regulations, and guidelines of the venue and adheres to them.  As a condition of use of the event venue area and other facilities, all registrants assume all risk of personal injury, death or property loss resulting from any cause whatsoever including but not limited to: the risks, dangers and hazards of the activity, and all other recreational activities.
NOTE: Supervision of children/youth at this Social Learning Opportunity is the sole responsibility of parents/guardians and caregivers; childcare will not be provided.
PARENTS/CAREGIVERS MUST REMAIN ON SITE
Due to allergies and sensitivities, please refrain from wearing perfume, cologne, aftershave, or scented products such as hairspray or lotion.
Marti Lussier, SW Community Events Coordinator
226-787-033 or marti@autismontario.com
COURSE À OBSTACLES
CTC Obstacles
38, rue Adelaide Nord, Unité 3B
 Le jeudi 24 août 2017
De 18 h à 19 h 30
 CTC Obstacles est le premier gymnase à offrir des courses à obstacles à London!
La phase 1 de l'installation est conçue tout spécialement pour les enfants et les jeunes de 6 à 14 ans et met en vedette les guerriers Ninja américains ainsi que les courses dans la boue.
Le parcours Ninja comprend une échelle à saumon, une rampe montée de 10 pieds, plusieurs murs d'escalade et de voltige, des grimpoirs, des cordes de suspension, des filets et des pneus.
Venez jouer aux petits « singes » avec nous pendant 90 minutes!
 NOTE : IL EST IMPORTANT DE PORTER DES VÊTEMENTS ET DES CHAUSSURES D'EXERCICE
Pour voir la version française de cette affiche s'il vous plaît regarder pour l'affiche correspondant sur la page principale 
NOTE : 
Votre sécurité nous tient à cœur. Veillez à ce que tous les membres de votre famille soient au courant des règles, des règlements et des lignes de conduite du parc et les respectent. Pour accéder au parc et aux autres installations, tous les participants doivent assumer tout risque de blessures corporelles, de décès ou de perte de biens résultant de quelque cause que ce soit, incluant, sans toutefois s'y limiter, les risques et les dangers de toutes les autres activités de loisirs accessibles sur place.
Veuillez noter qu'il peut y avoir beaucoup de bruit et de déplacements dans le parc, ce que certaines personnes ont parfois du mal à supporter. Il revient aux parents de décider si le parc est un environnement qui convient à leur enfant.
Marti Lussier, Coordonnatrice des événements communautaire
226-787-0333 ou marti@autismontario.com
Vous désirez parler à quelqu'un en français? 416-246-9592, poste 240 ou veronic@autismontario.com
When & Where

CTC Obstacles
38 Adelaide St N. Unit 3B
London, ON
Canada

Thursday, 24 August 2017 from 6:00 PM to 7:30 PM (EDT)
Add to my calendar
Organizer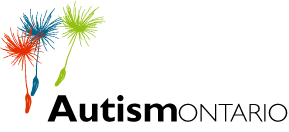 Autism Ontario's South West Region includes:
-Windsor Essex (and surrounding areas)
-Chatham (and surrounding areas)

-Sarnia Lambton (and surrounding areas)

-London Middlesex (and surrounding areas)
-Huron Perth (Goderich-Clinton, Stratford and surrounding areas)
-Grey Bruce (OwenSound - Kincardine and surrounding areas)
Marti Lussier
Potential Programme Community Event Coordinator - SW Region
Autism Ontario
(226) 787-0333
marti@autismontario.com
FAQ
1.) Do I need to print out ticket or email confirmations to attend this event?
No, no need to print anything.  When you arrive at the event, you will have to check in at the registration desk.  You will be asked for your name and how many people are attending with you.  That's all.

2.) Do I need to bring proof of diagnosis?
No, not needed.  Again, just check in at the reg desk and enjoy the event.

3.) Is there a cost to attend this event?
Most of our events are free, as the cost is covered by Autism Ontario's Potential Programme, in partnership with Ontario Ministry of Children & Youth Services and the local Autism Ontario Chapter.  If there is a cost, you will see it on the registration page when you select how many ticket you need.

4.) Do I need to be a member of Autism Ontario to register and participate?
No.  While membership does provide other great oppourtunities, all Potential Programme events from Autism Ontario are open to all families with children under 18 with ASD who reside in Ontario.