Description
RIC Centre is hosting a seminar on "OCE SmartStart Seed Funding".
OCE Presentation: Do's and Don'ts of Writing Successful SmartStart Seed Fund Application
The SmartStart Seed Fund (SmartStart) supports new ventures led by Ontario's next generation of entrepreneurs. The fund is designed to support entrepreneurs transition their start-ups from product development to market entry and company building. The program provides seed funding and support for Entrepreneurship Skills Training and Professional Advisory to Ontario-based, for-profit start-ups that are less than three years old, helping them grow their start-up and make them investment- and customer-ready.
This session will cover:
•Insights into how to prepare a strong application
•Eligible use of funds for the project and entrepreneurial training
•Review process and timelines
•FAQs
Join Julie Lukkarila and Nicole De Long, Business Development Managers at OCE for an informative session that will cover topics outside of the standard OCE material.
Date: Thursday, April 13, 2017
Time: 12:00PM - 1:30AM
Venue: Xerox Research Centre of Canada (Pake Auditorium)
Address: 2660 Speakman Drive, Mississauga, ON L5K 2L1
Moderators:
Julie Lukkarila
Business Development Manager, Ontario Centres of Excellence, Southwestern Ontario Region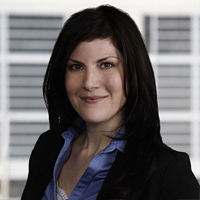 As a Business Development Manager at the Ontario Centres of Excellence, Julie's primary role is to initiate and cultivate academic and industry partnerships within the South Western Ontario Region. Her areas of expertise range from advanced manufacturing and materials to advanced health technologies.
Prior to joining OCE, Julie worked as Client Services Liaison at HalTech Regional Innovation Centre where she worked with start-up, pre-revenue and small to medium sized companies within multiple sectors to help them start, grow and thrive.
Julie holds a PhD in Polymers and Materials and a HBSc (Specialist Chemistry, Minor Biology) from the University of Toronto. She has also worked at the University of Toronto as a postdoctoral fellow designing and synthesizing novel cancer therapeutics and as a sessional lecturer at the University of Toronto and Sheridan College.
Nicole De Long
Business Development Manager, Southwestern Ontario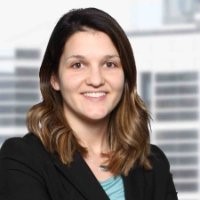 Nicole has a passion transferring research to market. As a Business Development Manager at the Ontario Centres of Excellence, Nicoles role is to drive innovation by supporting and funding academic start-ups, building strategic partnerships with industry and academic institutions to commercialize technologies and support talented innovators and entrepreneurs. Prior to joining OCE, Nicole worked at McMaster Industry Liaison Office at McMaster University and in the Office of Research Services at Brock University. Nicole holds a BSc in Bio-Medical Sciences from Guelph University and a PhD in Medical Sciences from McMaster University. Outside of her professional career Nicole lives in Hamilton where she enjoys exploring the city, yoga and volunteering her time as a director for The Southern Ontario Amazing Race.
Photography Disclaimer
RIC Centre reserves the right to photograph its events, and from time to time we use these photos in our publications. By registering for any of our events, you understand and acknowledge that your photograph may be taken and used, per RIC Centre's discretion.
---------------------------------------------------------------------------------
For more information, please contact:
Rob Iaboni
Marketing and Communications Officer, RIC Centre
T: 289-373-3050 x 201
E: communications@riccentre.com