Description
All presentations in the auditorium at the H.R. MacMillan Space Centre, 1100 Chestnut St.

DOORS OPEN AT 7PM
EVENT STARTS AT 8PM
Discounted Rate for Seniors, Vancouver Maritime Members, and Pacific Yachting Subscribers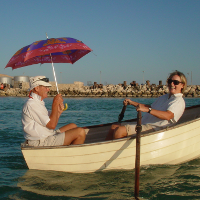 January 18, 2013

"18 YEARS OF SAILING TOGETHER!"
Judith and Harry McPhie engage in a dialogue in which they explore the challenges and adventures co-captaining their 45-foot sailboat, "Vahana" on an 18-year circumnavigation, which included the Red Sea and Panama Canal.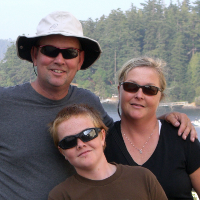 January 25, 2013
"SOUTH TO WARMER CLIMES! Vancouver to Mexico and back."
Steve and Tracey Dolling tell tales of stitching up a series drogue, loading dog and boy into their coastal cruiser, S/Y Blackdragon", and making a run to Zihuatanejo and back to the Sea.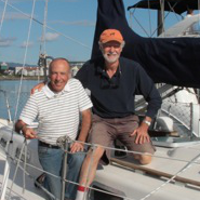 February 1, 2013

"A VANCOUVER ISLAND CIRCUMNAVIGATION"
Long-time sailing buddies, Ron Ungless and Gordon Milne, who started out together in a Cal 25 many years ago, share the details of their recent trip around Vancouver Island aboard a 36-foot ocean-going sloop.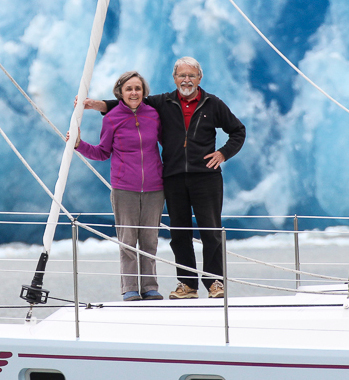 PROGRAMME CHANGE - February 8

"Due to unforseen circumstances, Zac Sunderland has had to cancel his show, "Around the world at 16" . In his place, we are pleased to announce that our 4-time presenter and photographer par excellence, Urs Boxler, will share with us his cruise to Southeast Alaska this summer with his wife, Judy onboard S/V "RAVEN SONG".
February 8, 2013

"SUMMER CRUISE TO SOUTHEAST ALASKA"
This presentation titled "Summer Cruise to Southeast Alaska - 2012" is about an extensive cruise of 3,500 nautical miles to Southeast Alaska by Urs and Judy Boxler aboard their sailboat "Raven Song.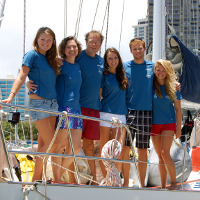 February 15, 2013

"THE LONG BEAT HOME: Brisbane to Victoria"
Join Jennifer Handley & Campbell Good in their (mis)adventures bringing the "Camdeboo" back to Victoria from Brisbane AU. Over the two years, 18 crew joined them, 10 of whom had never been offshore before!
FOLLOW THE VANCOUVER MARITIME MUSEUM FOR THE LATEST NEWS AND UPDATES:



Series coordinated by circumnavigator and author Anne Brevig and sponsored by Pacific Yachting Magazine.