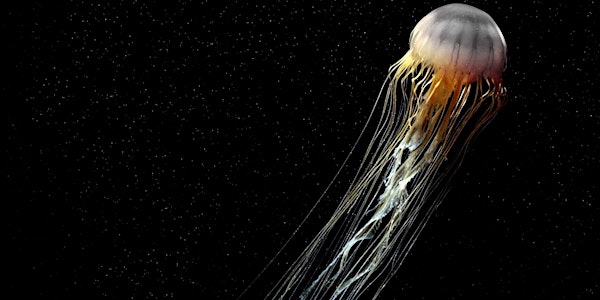 Ocean Literacy Conference 2016
When and where
Location
Dalhousie University Rowe Building 6100 University Avenue Halifax, NS Canada
Refund Policy
Contact the organizer to request a refund.
Description
This June, CaNOE is hosting the 2nd Ocean Literacy in Canada Conference in Halifax, Nova Scotia. From June 7 to 12, we invite educators, scientists, communicators, artists, and industry to join the growing network of members working to advance ocean literacy in Canada. As a part of Halifax's popular Oceans Week, author and marine educator Dr. Elin Kelsey will be providing a free public keynote the evening of June 9th. There will also be field trips highlighting Nova Scotia's key players in ocean tourism, research, industry, art, and food.
Advancing ocean literacy is a priority for Nova Scotians and Canadians. CaNOE's annual conference serves as an integral step in that mission, connecting stakeholders in a meaningful way and fostering important conversation around our communal goal.
See you there!
Free Public Keynote from Dr. Elin Kelsey
"The wild success of Ocean Optimism and the wonderfully contagious nature of hope"

Thursday June 7th
Dalhousie Rowe Building, 6100 University Avenue
Reception to follow

Dr. Kelsey is a leading spokesperson for hope and the environment. In 2014, she co-founded a social media campaign devoted to sharing ocean conservation successes. The hashtag #OceanOptimism reached 50 million users in its first year. Elin has a track record of inspiring change. She wrote the scientific brief for Pew Global Oceans that led former President George W. Bush to dedicate one of the world's largest marine reserves, the Mariana Trench National Monument. She has led public participation initiatives in marine reserves in Britain, Australia, Canada, the U.K., and the U.S.A, and recently worked with a coalition of more than 40 aquariums and visitor centers across the U.S.A on a multi-year empowerment evaluation of how to better communicate about climate change and its effect on the oceans.
Elin is the author of You Are Stardust, Not Your Typical Book About the Environment and other award-winning books for children and adults. Elin holds a Ph.D. in Science Communication and International Environmental Policy through King's College London.
Currently, she is a Principal Research Fellow at James Cook University in Australia, and also holds an adjunct faculty position with the School of Sustainability at Royal Roads University in Canada where she has been teaching courses in environmental communication and environmental education at the graduate level for ten years.



Presentations, Posters, and Workshops
Check out the CaNOE website for a full list of presenters! www.oceanliteracy.ca
FAQs
Where can I contact the organizer with any questions?
You can reach us anytime at canoeconference2016@gmail.com.
How do I sign up for a field trip?
Field trip signup is included in the registration form. If you have any questions, please contact us at canoeconference2016@gmail.com. Note* some tours may fill up quickly, keep an eye on the number of remaining tickets for each.
Are refunds available?
If you'd like to cancel or transfer your registration, please email canoeconference2016@gmail.com before June 1st. Refunds for registration and field trips will be available until June 7th.
Do I need to print my registration ticket?
Nope! All we need is your confirmation number, which will be sent to you in an email OR can be viewed in the Eventbrite App.