OCIC Focus in Development: Is Decentralized Healthcare the Best Approach? L...
Description

Is Decentralized Healthcare the Best Approach? Lessons Learned from Peru
Friday, March 21, 2014
In countries where healthcare is scarce or inaccessible, one strategy is to relocate services from hospitals to peripheral health facilities or outside of health facilities altogether. This process of
decentralization aims to position healthcare more fully in the community and allow patients to continue their care.

In this session we will discuss the challenges and victories of decentralized care, empowering local health professionals and families, overcoming barriers to care (such as local stigmas and transportation), creating alliances with hospitals and organizations, and the importance of monitoring health outcomes.

Transforming Faces is a Canadian charity that empowers local multidisciplinary medical teams to provide free comprehensive cleft lip and palate care for children and adults in developing countries. TF goes beyond the initial surgery so that children can live full, healthy lives.

TF's partner in Peru, KusiRostros, established four Community Rehabilitation Centres (CRCs) in impoverished areas surrounding Lima. Housed in an existing clinic or health post, each centre has a dentist, speech therapist and nurse co-ordinator, and offers families the medical, feeding and counselling support they need, close to home.

While post surgery cleft care is available in main hospitals and health care centers, 71% of interviewed parents involved in a feasibility study travelled 2-7 hours to access cleft rehabilitation care. Factor in the cost in transportation and only 21% of families continue with post surgery treatment. The decentralized CRC model has helped cut transportation times from two hours to 20 minutes in most instances.

Maria Teresa Torres de Salcedo, Executive Director of Kusi Rostros, will share lessons learned from decentralizing healthcare services.


Presenters:

Esteban Lasso, TF Executive Director: An international development professional with extensive experience working in social development around the world, Esteban leads Transforming Faces with strong skills in organizational strengthening, human resource capacity development, fundraising and social justice.

Maria Teresa Torres de Salcedo, from Lima, Peru, has not only inspired us – but she has inspired many patients and their families with her humble and determined approach.

In 1997, Maria Teresa arranged for one child to get surgery, psychological support and speech therapy. Other parents then began to call her to arrange for care and she quickly began coordinating care for children. She went on to create Armonizar, a local organization that provides surgery and rehabilitation for children with cleft lip and palate. In 2007, she founded Asociacion Civil Splendor because she saw that there was a need to provide parenting advice and support children with learning disabilities. In 2011, she formed KusiRostros with the aim of providing decentralised care to children and their families in Lima.

Maria Teresa has now set her sights on raising awareness. She is a founding member of the newly created Peruvian Cleft Palate – Craniofacial Association because she believes there is a great need
to train medical specialists and share knowledge.

She has been chosen as the recipient of the 2014 CPF Leadership Award, which recognizes an individual or group that has demonstrated exceptional service and leadership on behalf of individuals with cleft or craniofacial anomalies. Come meet her and be inspired by her story!

More: www.transformingfaces.org


Where and when?
Date: Friday, March 21, 2014
Time: 12:00 PM to 2:00 PM
Location: Volunteer Toronto, 344 Bloor St W, Suite 404, Toronto, Ontario, M5S 3A7
Light snacks will be provided at the meeting.


Questions?
Please contact Shatha Al-Husseini at specialprojects@ocic.on.ca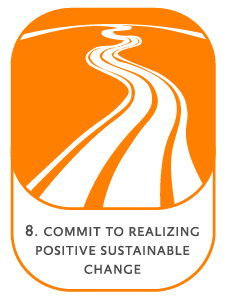 This Focus in Development session is brought to you under principle eight of the Istanbul Principles for CSO Development Effectiveness.
The eight Istanbul Principles are an integral part of the International Framework for CSO Development Effectiveness and a distinct, globally acknowledged reference of effective development work for CSOs worldwide.
To learn more about the Istanbul Priniciples and the Open Forum for CSO Development Effectiveness click here
Organizer of OCIC Focus in Development: Is Decentralized Healthcare the Best Approach? Lessons Learned from Peru
OCIC is a membership association of Ontario-based, not-for-profit, voluntary organizations and individual associates working both in the North and South for global justice.
As a Council, OCIC strives to increase the effectiveness and collective impact of its members' efforts to promote sustainable and people-centred development in a peaceful and healthy environment, and to educate and engage the Canadian public on global issues.
For more information visit http://www.ocic.on.ca