| | |
| --- | --- |
| OCIC Raising Your Standards of Practice in North-South Experiences | |
Event Details

Join OCIC in collaboration with Gonzalo Duarte of Global x Change for a shared learning workshop and networking event on improving practices in North-South experiences. 
Do you work in an organization involved in sending volunteers or inters to the global South for service learning, solidarity, research, volun-tourism, or global citizenship purposes?
Are you interested in connecting and collaborating across different sectors? 
This workshop will create a discussion platform for practitioners and researchers to share best practices in equity and inclusion activities in global North-South experiences. We will also explore the needs of North-South practitioners and researchers, and test the feasibility of forming a wider community of practice.
We invite professionals engaged in international cooperation, development, and education; faith and social justice missions; corporate social responsibility; and, grassroots civic engagement initiatives to discuss methods which raise Standards of Practice and to explore a cross-sectoral networking community. 
See how Standards of Practice connect to the Sustainable Development Goals in OCIC's iAM e-magazine! Please visit https://readymag.com/OCIC/iAMvol7/17/
When: Wednesday, May 4, 2016 from 9:30 am to 3:30 pm EST
Where: Metro Hall, 55 John St, Toronto, ON M5V 3C6. Meeting Room 308/309 *
*This venue is wheelchair accessible
A light lunch will be provided
Registration is required, and space is limited! See details on registration fees below. 
Meet Gonzalo: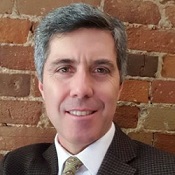 As founder and Executive Director of Compañeros Inc, Gonzalo has facilitated volunteer, internship, research, service learning, solidarity, volun-tourism, corporate social responsibility, and global citizenship, equity and inclusion experiences for 2,700 participants in 100 cross-cultural programs; and, organized 200 education, health, housing, and water projects with 14 public and private partnerships that have benefitted 15,000 people in 8 countries.
Gonzalo was born in Toronto and after participating in Canada World Youth graduated from McMaster (Political Science), Waterloo (Peace & Conflict Studies), and Queen's (Education) universities. He more recently graduated from Canada's inaugural Master's in Philanthropy & Nonprofit Leadership at Carleton University where his research outlined best practices for sending, intermediary, and host community organizations involved in North-South experiences.
He has published numerous articles, designed multi-media infographics, and facilitated dozens of learning exchange events around North America. A member of the Ontario Council for International Cooperation, Ontario College of Teachers, and Centre for Social Innovation, Gonzalo has 25 years' experience as an educator, social entrepreneur, and community leadership coordinator with stakeholders in Canada, the United States, and Nicaragua.
For information on Global x Change, click HERE.
Registration: Register early as space is limited! This workshop is free for OCIC members.Registration for non-members is $100.
Learn about membership and apply today to become part of a thriving community! Click HERE.
Note: Registration fees cover the costs of all materials, light lunch and fair trade beverages. Refunds will not be provided to organizations or individuals that contact OCIC less than five business days prior to the training to cancel.
Parking: There is parking in the Metro Centre parking lot off Wellington Street. See map for location. For more information please call 416-408-3913 or visit www.impark.com.
For more information or any questions, contact Cassandra Polyzou at public.engagement@ocic.on.ca
Where

Metro Hall
55 John Street
Meeting Room 308/309
Toronto, ON M5V 3C6
Canada

Organizer
The Ontario Council for International Cooperation (OCIC) is an expanding community of Ontario-based international development and global education organizations and individual associate members working globally for social justice.

As a Council, OCIC strives to increase the effectiveness and collective impact of all our members' efforts to promote sustainable, people-centred development in a peaceful and healthy environment.  OCIC is committed to principles of fair and equitable cooperative international development and promotes public engagement that helps Canadians develop a global perspective and take action for social justice.
For more information visit http://www.ocic.on.ca.