Description
Come get saucy with our Nude Model Kurt! Get a free drink while we paint and play games. At the end of the night everyone goes home with a 16"x20" painting of Kurt. Learn more about our model events.
All our events are held at Kasbar on Whyte Ave.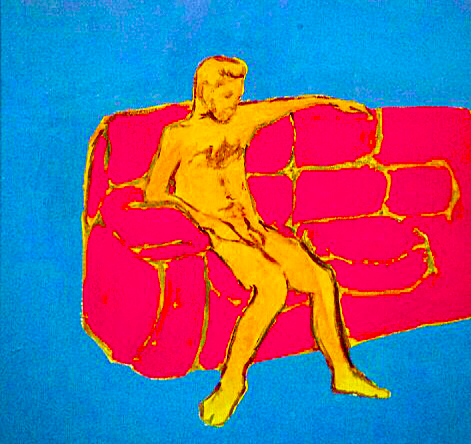 An example of the paintings made from our nude-model events
---
​ABOUT OUR MODEL PARTIES:
Our model parties all include one complimentary beverage to get everyone loosened up, before the model comes out. We do 3 short poses and one long one, play a game or two and have a ton of fun! At the end of the night everyone comes home with a 16"x20" studio quality canvas painting of the model (with help from the instructor of course!) Have any questions? Give us a call, 587-986-3618.
ABOUT KURT:
Kurt is a flame throwing performer extrodinaire! Although he won't be doing any fire dancing for our parties, he will be throwing a different kind of heat your way! Kurt is a fully nude model, so don't bring your boyfriend or your Grandma!
Deets: $55 @ 7 PM, arrive at 6:00 PM for 10% off food!