Turkish-Canadian Society (TCS) and UBC Turkish Student Association (TSA) are celebrating the 98th Anniversary of the Turkish Republic
About this event
Turkish-Canadian Society (TCS) and UBC Turkish Student Association (TSA) are celebrating the 98th Anniversary of the Turkish Republic, and the Turkish-Canadian Friendship. Come join us for speeches, presentations, music, appetizers, and drinks (cash-bar), at this outdoors event under a roof (UBC NEST Rooftop). Let's honour Mustafa Kemal Ataturk, the founder of the modern Turkish Republic, together!
* At the entrance, proof of double vaccination for Covid-19 is required for the ages 12 and up
* This is a free event; however, both TCS and TSA would appreciate your donation support, at the entrance
-----------------------
Turk-Kanada Dernegi (TCS) ve UBC Turk Ogrenci Dernegi (TSA) Turkiye Cumhuriyetinin 98. Kurulus Yildonumunu ve Turk-Kanada Dostlugunu birlikte kutluyorlar. Konusmalar, sunumlar, muzik, ikramlar ve icecekler (cash-bar) icin ustu kapali acik alanda (UBC NEST Rooftop)bize katilmanizi bekliyoruz. Modern Turkiye'nin kurucusu Mustafa Kemal Ataturk'u hep birlikte hatirlayalim!
* Giris kapisinda 12 yas ve ustu katilimcilar icin Covid-19 cift asi belgesi gosterilmesi gerekmektedir
* Bu etkinlik ucretsizdir. Ancak, hem TCS hem de TSA derneklerimiz giriste bagis kabul edecektir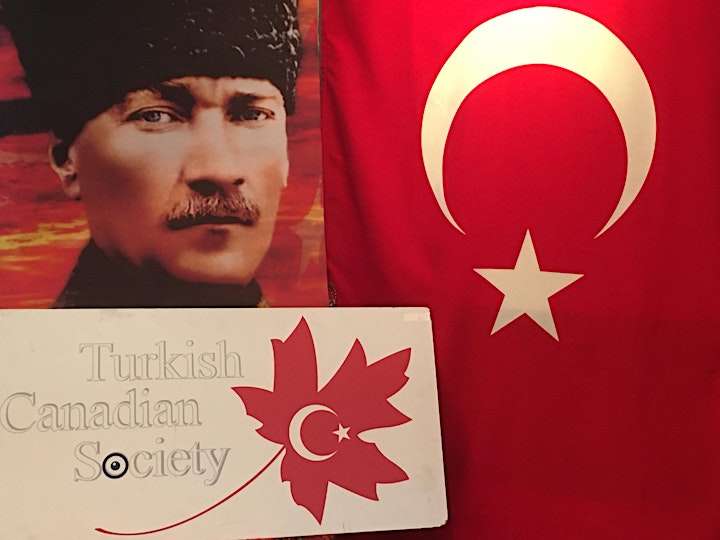 Organizer of October-29 - Turkish Republic Day and Turkish-Canadian Friendship
The purpose of the Turkish-Canadian Society (TCS) to increase the public knowledge of contemporary and traditional Turkish art and culture while creating a productive environment, as well as sharing the history and teaching the language, for the enrichment and educational benefit of the people of Canada via organizing festivals, conferences, concerts, fine arts exhibitions, a library, community courses, participating in multicultural festivals and other means.