Description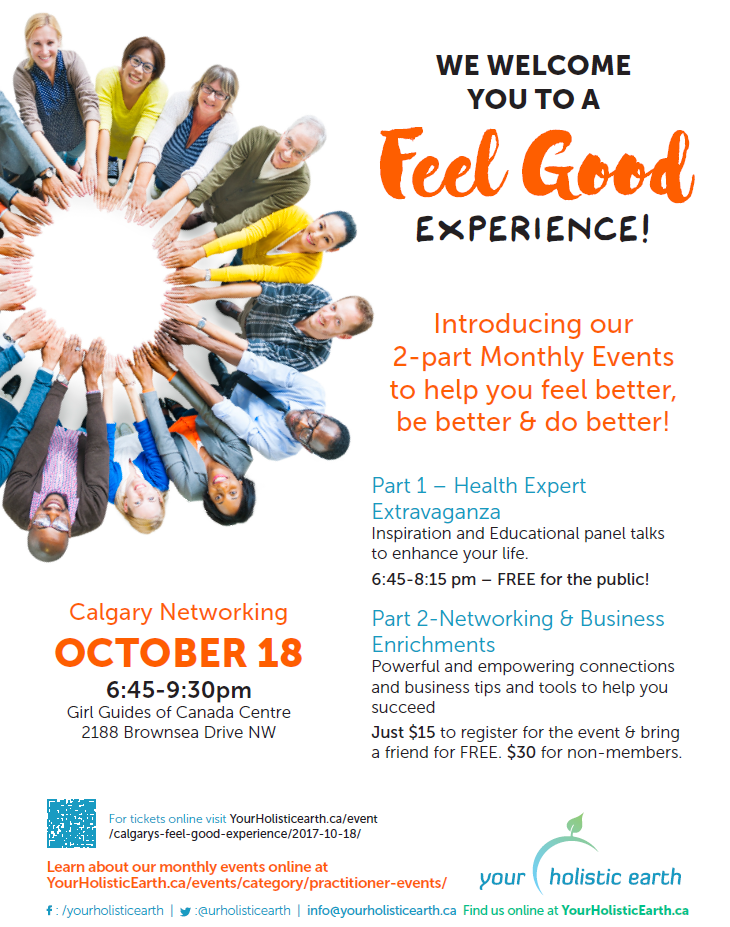 If you are interested in wellness and are in the Calgary and surrounding area, this event is for you.
It consists of 2 parts:
The first part is complimentary to the public from 6:45 to 8:00.
Come and meet wellness professionals in your area. Great inspirational and motivational speakers will be featured offering wellness tips and information you can use in your daily life.
Part 2 Consists of networking and business tips for wellness professionals.
If you are a wellness professional and would like to have a vendor table and/or speak at this upcoming event please contact Samaria Nancy Cardinal. She is the Calgary event host for Your Holistic Earth. You can either PM her on facebook or email her at calgary@yourholisticearth.ca
If you are interested in becoming a member of Your Holistic Earth, please click here https://www.yourholisticearth.ca/create-a-listing/ref/11/