Description
Change is difficult and requires constant leadership and management. As a practice owner or manager, this can be exhausting without the right tools and support structure. In this workshop, participants will go through a design thinking process to determine their top change management priorities. Areas to consider may include culture, process, practice scope, and client management. We will then apply project and stakeholder management tools to build a change management roadmap that participants will apply to their practices.
About the Instructor: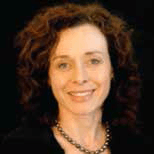 Whitney Hischier
University of California Berkeley Haas School of Business
Whitney Hischier is a lecturer at the University of California, Berkeley Haas School of Business USA, as well as an international executive education consultant and business coach. Her career spans 20 years of business turn-arounds, entrepreneurship, management consulting, and executive education, including a decade as Assistant Dean of Executive Education for UC Berkeley. At Haas, Whitney teaches experiential and consulting-based courses, including Startup Lab, International Business Development, Natural Leadership (equine guided education), Managing and Motivating People, and Problem Finding Problem Solving.
€ 295 + VAT € 250 each for 2 or more from the same practice
Please note that if you have a discount code please enter it when purchasing your tickets.