OEA 2010 Energy Leaders' Roundtable - Ontario's Energy Infrastructure: Transmission and Pipelines for the Green Economy and Beyond

Wednesday, April 21, 2010 at 7:30 AM (EDT)
Event Details
OEA 2010 Energy Leaders' Roundtable 
Ontario's Energy Infrastructure: Transmission and Pipelines for the 
Green Economy and Beyond 
Wednesday, April 21, 2010 - The Park Hyatt, Toronto
The Green Energy Act is changing the way we think about Ontario's energy needs and planning. As we approach the Act's first anniversary (May 14, 2010), many decisions have yet to be made about Ontario's energy infrastructure. In response, the OEA has brought in leaders from seven jurisdictions to explore how transmission and pipelines can best integrate new sources of supply into our energy system. 
This half-day Energy Leaders' Roundtable offers decision makers in industry, government, and other policy communities valuable insights and clarity on this vitally important matter. 
Listen and learn from key players from other jurisdictions about best practices and  critical success factors, including: 
• Overcoming the transmission roadblocks to integrating wind power and other renewables into the grid 
• Grid strategies for a changing generation mix 
• Financial risks associated with new energy infrastructure investment 
• Return on equity and treatment of construction work in progress 
• Investment incentives and planning approaches 
• Financing new infrastructure through public-private partnerships 
• New natural gas plays and their implications for Ontario's changing demand patterns 
Speakers: 
• Colin Andersen, CEO, Ontario Power Authority 
• Mark Bridgers, Senior Consultant, FMI Corporation, North Carolina 
• Sarah Clark, Vice President, Partnerships Development and Delivery, Partnerships BC 
• John Dalton, President, Power Advisory, Massachusetts 
• Paul Hudson, Former Chairman, Public Utility Commission of Texas 
• Hugh McDermott, Vice-President, Global Utilities & Energy, Better Place 
• Paul Ziff, CEO, Ziff Energy Group, Alberta and Texas 
Attendance is limited to 100 OEA members. Tickets are priced at $400.00 each. 
Sponsorship opportunities are available. 
Have questions about OEA 2010 Energy Leaders' Roundtable - Ontario's Energy Infrastructure: Transmission and Pipelines for the Green Economy and Beyond?
Contact Ontario Energy Association
When & Where

Park Hyatt Toronto
Queen's Park Ballroom
4 Avenue Road
Toronto, Ontario M5R 2E8
Canada

Wednesday, April 21, 2010 at 7:30 AM (EDT)
Add to my calendar
Organizer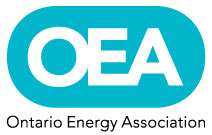 Save
Save
Save