About this Event
A brand building workshop for dreamers, doers, and kindred spirits.
Presented by Ashley Cassidy Seale, marketing expert and founder of Ruby Social Co.
Kick off your 2020 with Ashley and an intimate group of fellow entrepreneurs for a day of inspiration and insight. I created Of a Feather to share the knowledge and expertise I've developed over the past 10+ years of working with both luxury global brands and startups.
__________________________________________________________________________________________________________________________________
Whether you're an entrepreneur, small business owner, or a marketing manager – we all recognize a strong social media presence is incredibly important. But it's evolving. In 2020, the rules of engagement look different than in years past.
WHAT YOU'LL LEARN:
In this three-hour workshop, I'll dive into the guiding principles of creating your very own strategy for growth.
〰 The art of storytelling – the cornerstone of your brand in 2020
〰 How to creating a stellar Instagram strategy
〰 Tips to help identify your brand's competitive advantage, both on social and IRL
〰 Today's best practices for engaging your community and attracting a new audience
〰 My favourite content creation + planning to help make life easier
〰 How to make waves and attract your ideal customer/client
〰 How to create online connections + leverage them offline
WHAT YOU'LL GET:
This is an intimate workshop – meaning you'll benefit from a super collaborative environment where questions are welcomed and encouraged.
Here's what you'll take away from the workshop:
〰 A roadmap to create your own branded strategy for Instagram, including a worksheet to use during the class
〰 A Q+A session at the end of the workshop. I'm happy to answer any and all questions!
〰 Delicious bites to nibble on and healthy drinks to sip during the workshop, c/o our friends at Greenhouse
〰 A chance to meet with other entrepreneurs and make new connections.
Inquiry: for any Qs or comments, don't hesitate to contact us at hello@rubysocialco.com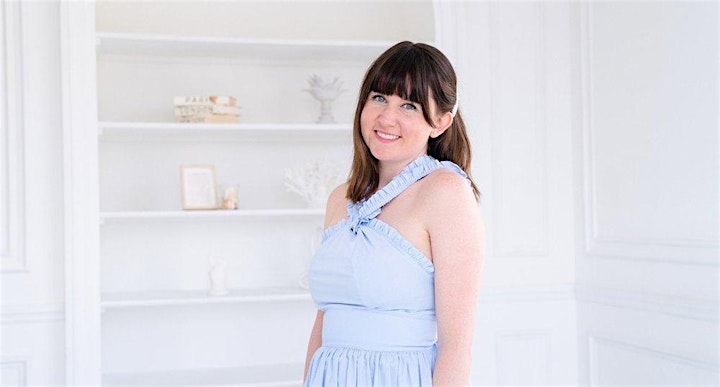 Ashley Cassidy Seale is a spirited communications connoisseur with more than a decade of PR & marketing experience. Between her time in the agency world, helming teams and leading award-winning, national campaigns for lifestyle, fashion, and beauty brands to working in-house for designers + luxury retailers, Ashley has fine-tuned a truly holistic expertise.
An early adopter of social media, she harnessed her digital know-how to build an online presence under the moniker Quaintrelle, which evolved from a lifestyle blog to a brand with workshops & events. Ashley and her work has been featured in top tier publications like Domino, Vogue.com, Town & Country, Wedding Bells, CBC, and The Globe and Mail. An influencer in her own right, she uses this unique perspective to thoughtfully navigate her clients into the spotlight. Ashley has cultivated relationships across the creative class and would be delighted to give her rolodex a spin on your behalf.