Description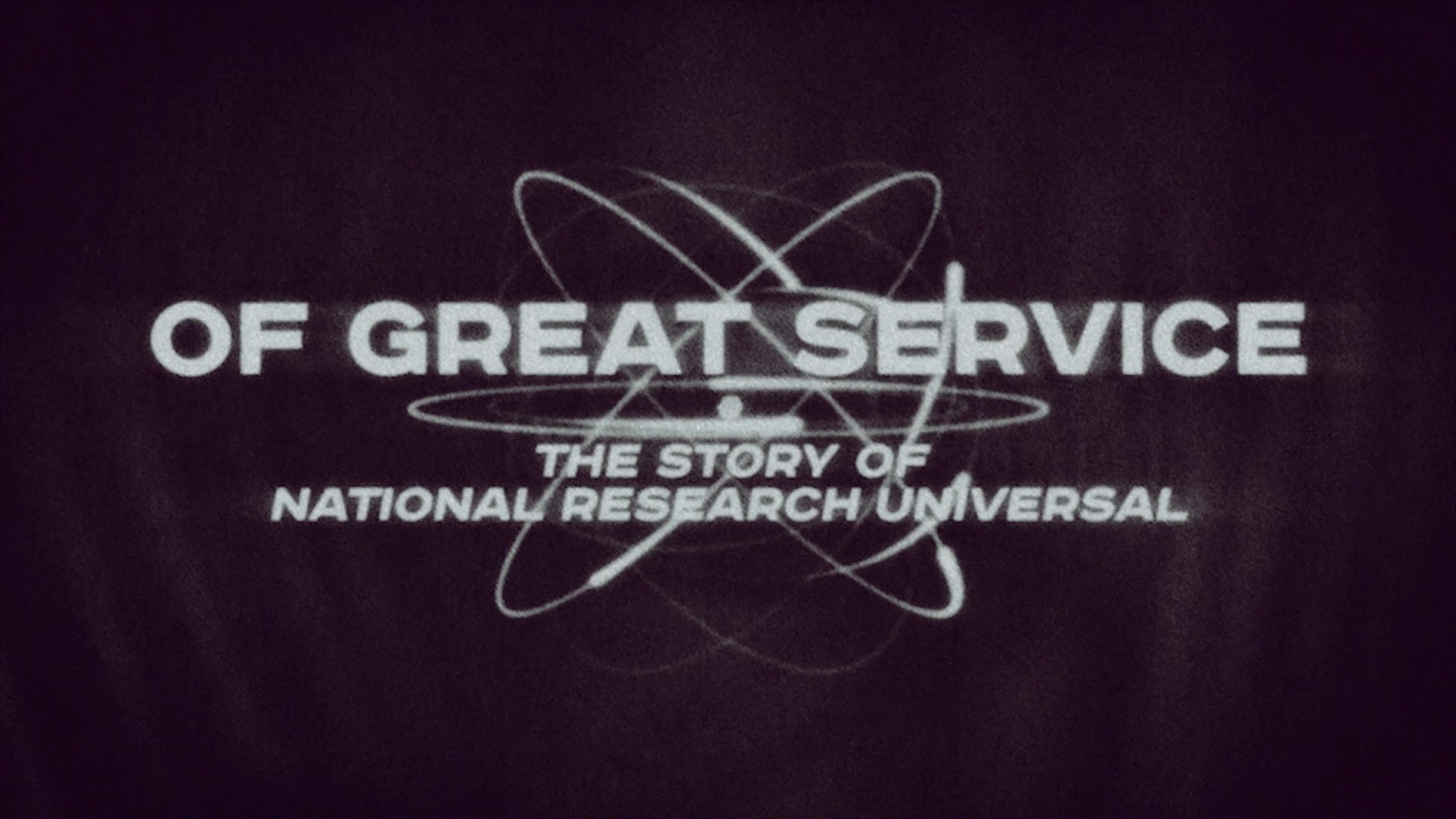 Canadian Nuclear Laboratories (CNL), Canada's premier nuclear science and technology organization, is pleased to announce that it will present the premiere screenings of a new documentary entitled "Of Great Service: The Story of National Research Universal."
Produced by SandBay Entertainment, an award-winning Canadian production company, the documentary celebrates and memorializes the contributions of the NRU reactor, through the stories and memories of those who worked within it. Filmed at CNL's Chalk River Laboratories campus, the film examines the history of the NRU and its role as one of Canada's most important scientific and research facilities.
"NRU has served as a cornerstone of the Canadian nuclear industry for over 60 years, improving the quality of life of Canadians and people around the globe," commented Mark Lesinski, President and CEO of CNL. "The work enabled by NRU, by the operations team, the engineers, the researchers, has touched virtually every major industry. This facility and the people within it have made the world a better place; this documentary will tell that story."
One of the largest research reactors in the world, NRU was a landmark achievement in Canadian nuclear science and technology went it went into service on November 3, 1957 on the banks of the Ottawa River in Chalk River, Ontario. For over 60 years, the reactor served Canadians as a supplier of industrial and medical radioisotopes used for the diagnosis and treatment of life-threatening diseases, as a major Canadian facility for neutron physics research, and to provide engineering research and development support for Canada's fleet of nuclear power reactors.
Trailer: https://www.youtube.com/watch?v=W3os-O8aL60
Produced by: SandBay Entertainment