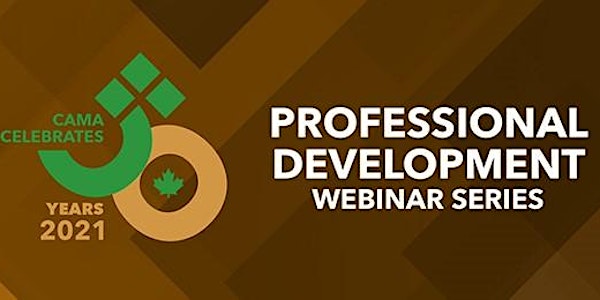 Off to a Good Start - Best Practices for New City Managers
Stepping into the role of city manager for the first time is a challenging, exciting time.
By Canadian Association of Municipal Administrators
Date and time
Thursday, April 15, 2021 · 11am - 12:30pm PDT
About this event
There are many "firsts" including employment contracts, multiple bosses, a new organization and a new community. While it may be new to you, there are many colleagues who have made this step before. You are invited to attend this interactive webinar and learn some best practices to ensure that your new venture is successful.
Join ICMA representatives, Karen Daly and Patricia Vinchesi, as they walk through employment contracts and establishing positive relationships with the elected body, the staff and the community. Whether you are ready to become a city manager and know it is in your career path or you are planning on becoming a city manager in the future, it's always a good to know about how to make a good start.
Karen Daly, Mountain Plains Regional Director, ICMA
Karen Daly is the Mountain Plains Regional Director for the ICMA. She retired after 31 years serving five Texas cities. Karen's achievements include successful bond elections, major construction projects, improved bond ratings and increased organizational effectiveness. She is also Director of the Texas Women's Leadership Institute. Karen has a two Master Degrees. She is a co-founder of Texas Women Leading Government and is a proud mom of two grown feminists and a mostly-grown husband.
Patricia Vinchesi, Northeast Regional Director, ICMA
A town administrator in Massachusetts for over 30 years, Patricia (Tricia) Vinchesi has served communities with populations ranging in population from 1200 to 150,000. During her career she developed expertise in emergency management, clean energy, and human resource administration. She has an MPA and is an ICMA credentialed manager. Tricia served as President of the Massachusetts Municipal Management Association, chair of its Ethics Committee, and was a founding member of Massachusetts Women Leading Government.