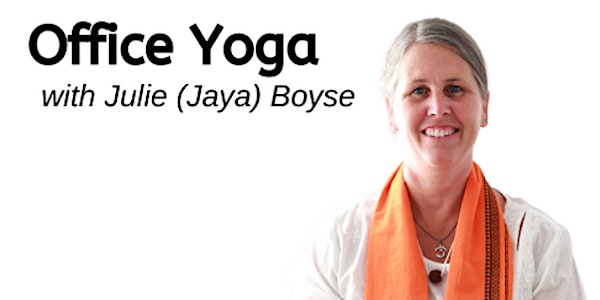 Office Yoga: Stretch it out from your chair, learn relaxation & other tips!
OFFICE YOGA with Julie (Jaya) Boyse: This safe and easy chair yoga class allows time to refresh your body with movement, relaxation & tips!
About this event
Whether working from home or office this class allows time to refresh your body and maintain your well-being.
Julie (Jaya) Boyse is trained in Classical Hatha Yoga, a tradition originating in India. Owner of Journey 2 Balance, Julie teaches classes to help inspire true life balance as a yoga teacher and meditation teacher. Her classes combine mindful movements, breathing, concentration, relaxation and meditation to allow body and mind to connect and work together.
Participants of this interactive session will enjoy a 30-minute chair yoga class that includes movement, breathing and relaxation and then 30 minutes to learn tools and techniques to do while at your desk, along with best practices for concentration and questions.
Visit CMHA Niagara's website to learn about our other Mental Health Awareness Week virtual classrooms: https://niagara.cmha.ca/news/