Official Business Launch - Unique Medical Center
Unique Medical Center's official Business Launch is coming!
About this event
Unique Medical Center's official Business Launch is coming!
Check out the website: http://uniquemedcenter.ca/
We here at Unique Medical Center would like to sincerely thank you for all of your support that you've all sent our way as we begin this new journey!
Unique Medical Center is making their mark in the community as a female powered business, offering alternative medicine from all continents of the world. These therapies not only will heal your mind, body, and soul but also you will feel the exclusive atmosphere of these exotics cultures.
With that being said, your attendance at this event is just want we need to kick this launching of our business off right!
From the entire team at Unique Medical Center's, we look forward to seeing you there for a laid back Saturday afternoon engineered by a great atmosphere, gifting of our unique services, friends, family, and healthy food.
Agenda for the Day of the Event:
12:00— The Grand Opening Begins
12:15—City representative in place for the Ribbon Cutting.
12:20— Welcoming remarks by Owners Lucia Malik and Nelly Yussi
She will take a few minutes to introduce her staff, give history of the business, give a brief description of the services that you offer, tell the guests of any special offers or discounts that are available to them and invite them to come in and take a tour/see the facility and get refreshments
Then we will turn the program over to the City officials. In attendance will be Vaughan Counsellor Tony Carella The proclamation will be read and the ribbon will then be cut. Pictures taken with the City officials, Business Owner, and attendees.
12:40— Everyone is invited to refreshments, snacks, tour of facility, networking
Please find parking on the Mall or Bank of Montreal (2 min walking distance)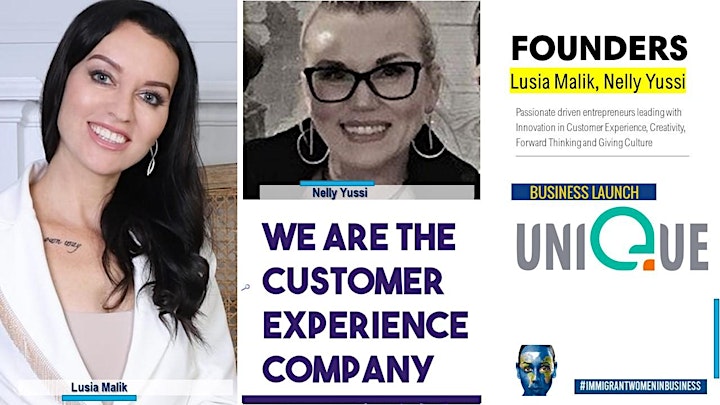 Organizer of Official Business Launch - Unique Medical Center
IWB is a non-profit social enterprise association. IWB specializes in integrated multicultural joint ventures that help organizations, governments and private corporations engage and connect with Canada's diverse ethno-cultural communities to build profile and brands. Our members are committed to improving the world through positive leadership, compassion and dedication to learning, growing and giving. http://immigrantwomeninbusiness.com