Official Launch & Pub Night - Energy Data Reporting Tools for New and Exist...
Description
Official Launch & Pub Night - Energy Data Reporting Tools for New and Existing Buildings


Join us on Wednesday November 7th, 6:30pm at the downtown Toronto Spoke Club for the official launch of 2 energy data reporting tools for new and existing buildings: the Toronto 2030 Platform tool, and the Compass tool.


Following a short presentation at 6:30pm, both tools will be available for demo and there will be time to network with other green building professionals. We hope to see you there!
This session will also include a presentation from
Linda Poirier

of the Ministry of Energy, focusing on the latest information related to mandatory reporting on energy and water usage and related directions from the Ontario government.


Tickets are free - Registration is required.
Toronto 2030 Platform


The Toronto 2030 Platform is an online tool, created by the Canadian Urban Institute (CUI), to track building performance towards GHG emission reduction targets in downtown Toronto (the 2030 District). It displays emissions from energy use, water use and transportation by individual District, building type and geography. The 2030 Platform helps users benchmark their buildings, connect to conservation programs, commit to the District 2030 goals, and share actual building performance data.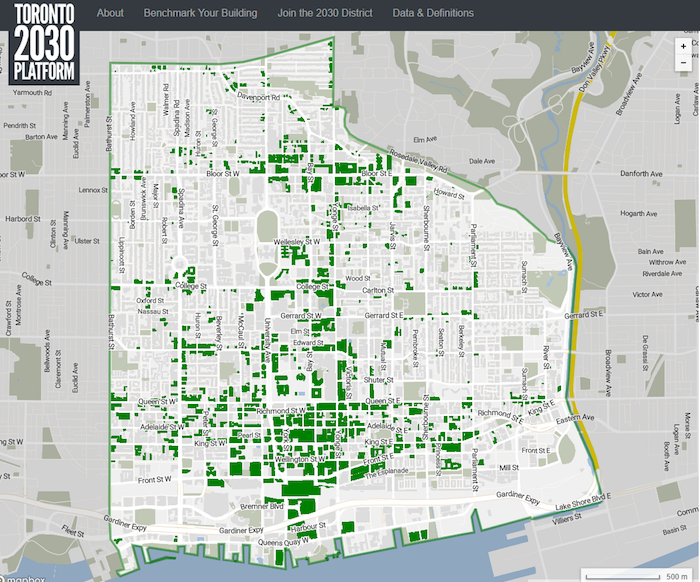 The Compass Tool
The Compass tool streamlines energy benchmarking and reporting during the design phase of building development projects. The tool enables users to upload energy models (eQuest, EnergyPlus, or IES-VE) and then automatically extracts over 400 building variables and completes the submission requirements for six building standards and programs (LEED, TGS, OBC SB-10, 2030 Challenge, SBD and HPNC) in a matter of seconds. A data visualization platform allows users to benchmark their modelled building against a database, which in turn, informs the design process pushing buildings to ever higher levels of performance. To learn more about this free tool visit energyCompass.design and read our latest Compass blog post.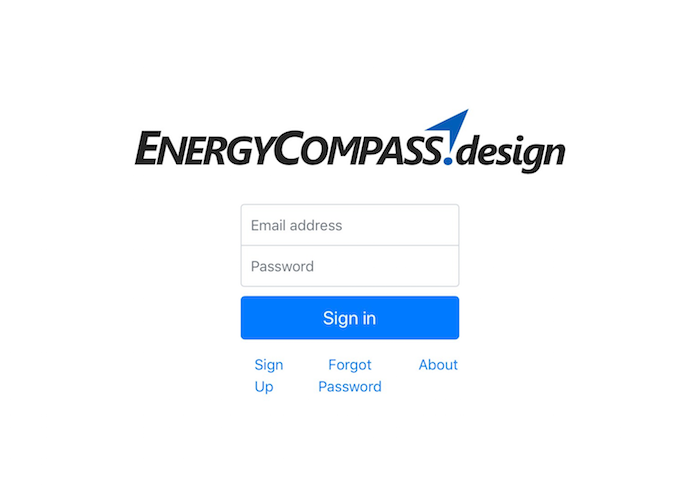 Attendees shall conduct themselves in a manner that contributes to a respectful, positive, and safe environment for all, free from harassment and discrimination. We maintain a no-tolerance standard in this regard.