Offsites and Retreats for Insights and Renewal. A Teaser
Description
Looking for ideas for worthwhile retreats or offsites for your team? Want to find something that brings value back to the office and provides more lasting benefit than a ropes course, a zipline, or a golf tournament? Come out and experience the surprising power of communicating with horses as facilitated by a professional executive coach and horse trainer.
Coaching with horses is becoming more mainstream throughout the world but many people have not had the opportunity to experience it for themselves. If you are curious about the transformational power of this mode of coaching/learning for individuals and teams, then come out and join us and experience it for yourself.
If you are a leader looking to create a more meaningful and lasting change for your team you will be interested in understanding how working with horses can be surprisingly impactful. If you are responsible for HR or OD in your organization then this event will add to the tools in your toolkit for providing powerful opportunities for your people and teams to connect and engage with each other around issues that are significant in your workplace.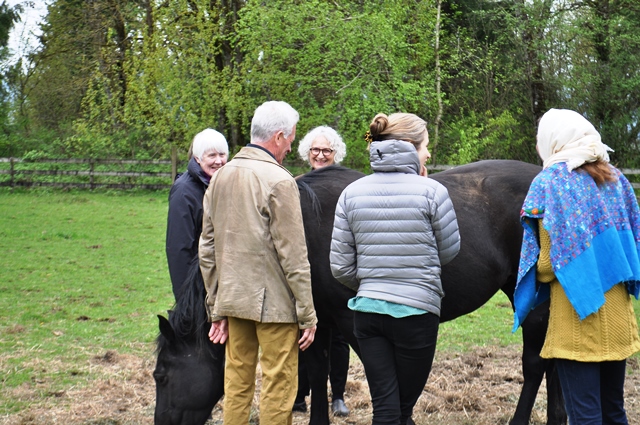 On Friday June 23rd you will have the chance to get up close and personal with some horses and discover how they help us connect deeply to our emotional intelligence, intuition and insight, and how they elicit leadership in each other and in us. Learn about the little-known culture and language of these unique animals. Explore the dichotomy of our inner predator and prey. Uncover the neuroscience at work in our interactions with other people - and other mammals.
A typical client experience after only 1 session: "I'm certainly seeing how my behavior in the office mirrors my behaviour around horses. Also, more recently I am able to be more present in both contexts, which helps me stay grounded in my own personal power-this has been quite amazing in how it is affecting everything and everyone that I relate to at work."
Enrolment is limited to 8 people so book early!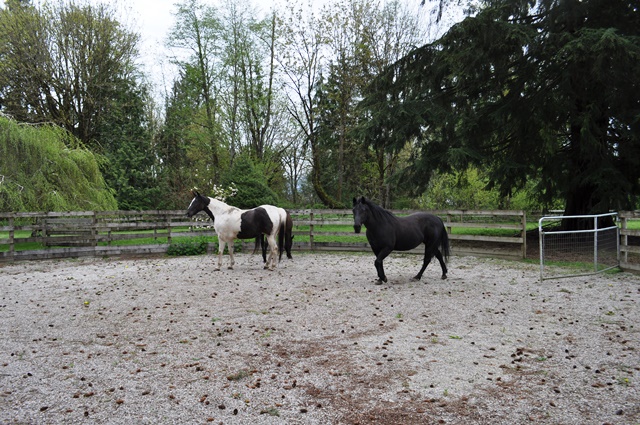 Come prepared by wearing sturdy footwear and layered clothing. Light refreshments will be provided.
Cancellation Policy: If you need to cancel your registration please provide a minimum of 1 week's notice from the event start date in order to qualify for a full refund. No refunds are available for cancellations received later than 1 week prior to the start of the event. Notification should be sent to info@equinecoach.ca.