Description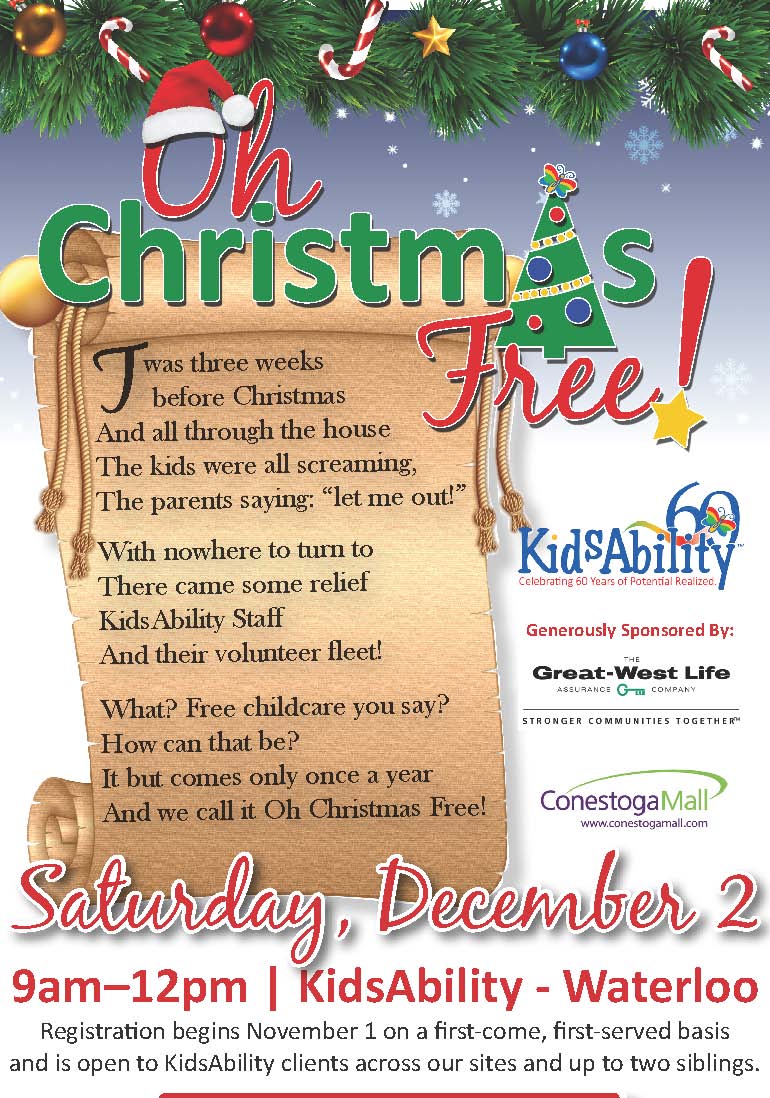 Twas three weeks before Christmas
And all through the house
The kids were all screaming,
The parents saying: "let me out!"
With nowhere to turn to
There came some relief
KidsAbility Staff
And their volunteer fleet!
"What? Free childcare you say?
How can that be?"
It comes but just once a year
And we call it Oh Christmas Free!
Registration begins November 1 on a first-come, first-served basis and is open to KidsAbility clients across our sites and up to two siblings. This event is offered at no cost to KidsAbility families through the generous support of our staff, volunteers and sponsors Conestoga Mall and Great West Life.