Description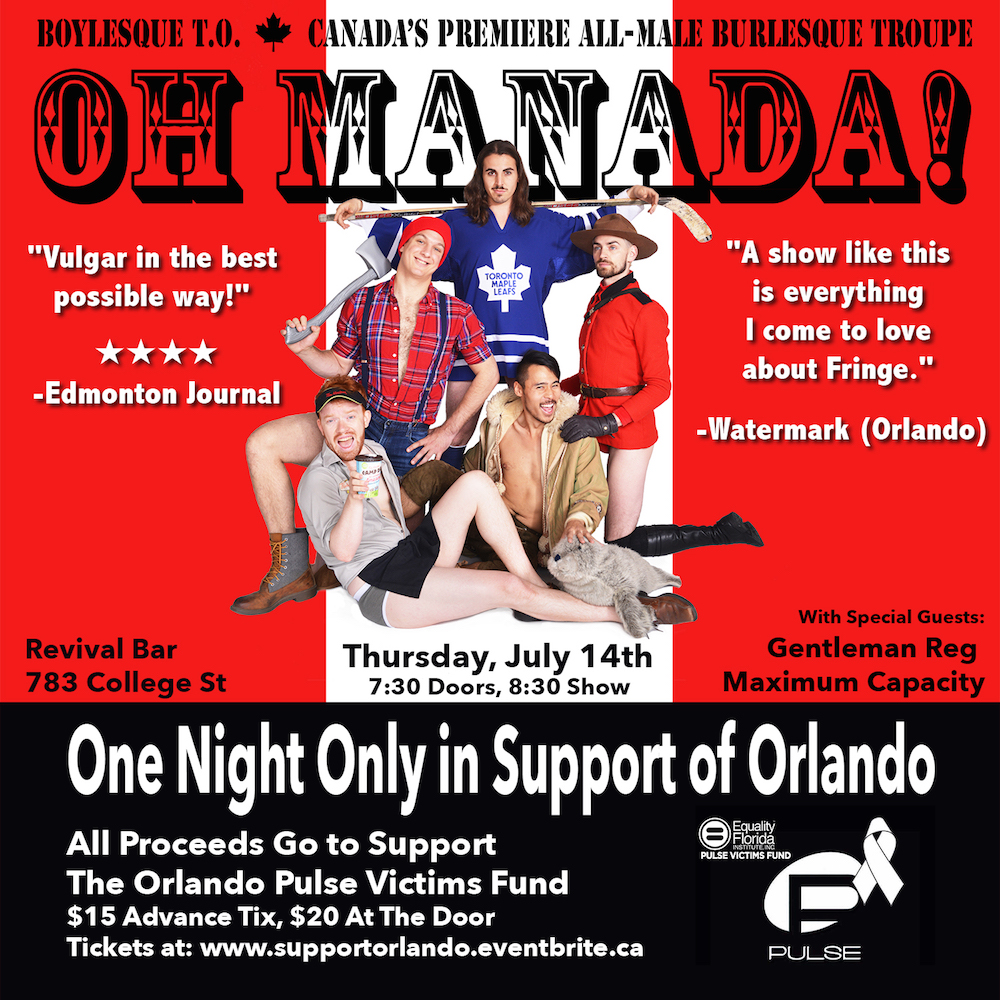 To honor and support the victims of the Orlando shooting and Orlando's LGBT community at large, BoylesqueTO, Canada's Premiere All-Male Burlesque Troupe, is remounting the Orlando-version of it's hit show Oh Manada!, performed at the Orlando Fringe less than two weeks before the shooting. On Thursday, July 14 at Revival Bar in Toronto, BoylesqueTO will be performing Oh Manada! exactly as it was performed at the Orlando Fringe: as though, you the Toronto audience, were present in Orlando. This version of the show has never been performed in Canada before. All proceeds from the show will go towards the Orlando Pulse Victims Fund.
The event will also feature special guest performers Regina of Light Fires, who also performed at this year's Orlando Fringe, and Maximum Capacity, who performed at Pulse Nightclub earlier this year.
*If you are not able to attend but would still like to make a donation, click on Get Tickets and enter an amount in the Donation field. All donations will go towards the Pulse Victims Fund.