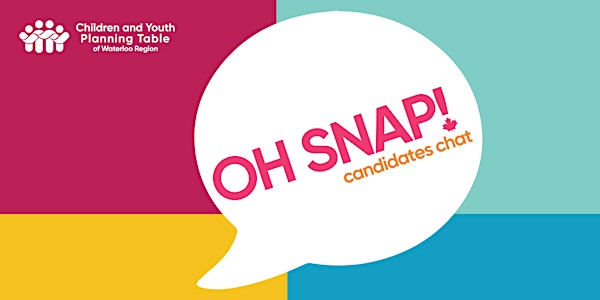 Oh Snap! Candidates Chat
Young people (ages 14-18) from Waterloo Region and Local Federal Candidates in conversation!
About this event
Canada is heading into a snap election on September 20th, and federal candidates need to know what's important to you(th)!
Youth (ages 14-18) are invited to join us for a chat with federal candidates running in Waterloo Region. Learn a bit more about the parties and ask questions that are important to you!
You(th) get to decide what we talk about. Submit question(s) you want to ask candidates, and/or vote on your favourite questions here!
We'll also be hosting a mock election for youth on September 20th to see who youth would elect if given the chance to vote! (more details coming soon)