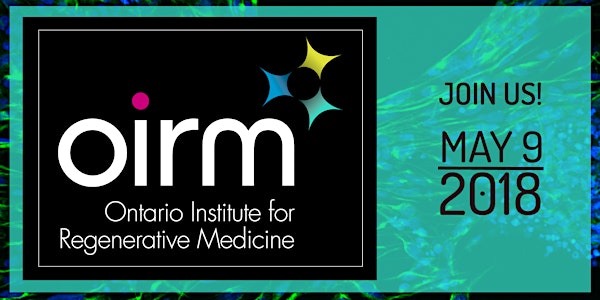 OIRM Stem Cell and Regenerative Medicine Symposium
By Ontario Institute for Regenerative Medicine
Date and time
Wed, May 9, 2018 8:30 AM - 5:00 PM EDT
Location
Peter Gilgan Centre for Research and Learning 686 Bay Street Auditorium, 2nd floor Toronto, ON M5G 0A4 Canada
Description
OIRM's Stem Cell and Regenerative Medicine Symposium is an annual one-day event that brings together scientists, clinicians, trainees, industry, health charities, and government to share advances. With a 2018 theme of "Problem Solving with our Partners," OIRM's goal is to enable more Ontario research to bridge the gap between the lab and the clinic.
The Symposium features presentations from some of Canada's leading experts on regenerative medicine, including representatives from the five Disease Teams currently funded by OIRM. In addition, the discovery science presentations will highlight some of Ontario's most innovative new ideas.
Keynote speaker: Charles Murry, MD, PhD, University of Washington
"Endogenesis and Exogenesis in Heart Regeneration"
Dr. Charles (Chuck) Murry's research focuses on stem cell biology, emphasizing differentiation of the human cardiovascular system and using these cells to study diseases and to regenerate damaged tissues. His group is a world leader in heart regeneration and is working toward a clinical trial using cardiomyocyte therapy. Murry is Director of the UW Institute for Stem Cell and Regenerative Medicine, director of the UW Medicine Heart Regeneration Program, and co-directs the UW Center for Cardiovascular Biology. He has received numerous awards for teaching and scientific achievement.
OIRM Annual Symposium
Wednesday, May 9, 2018
686 Bay Street, Toronto, Ontario, Canada
Peter Gilgan Centre for Research and Learning- SickKids
Symposium Agenda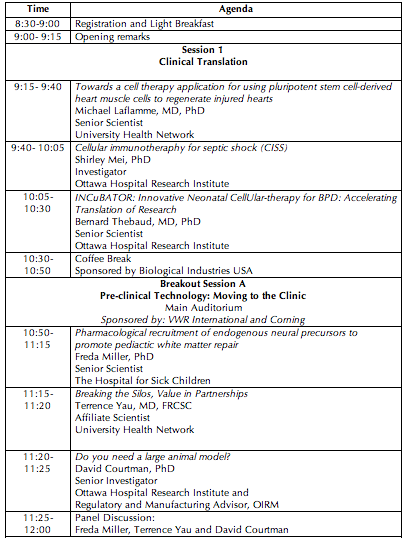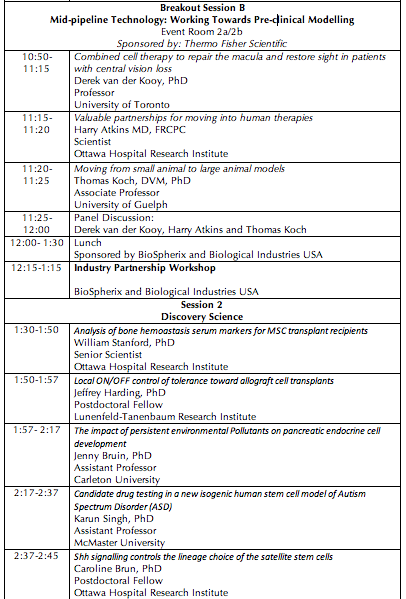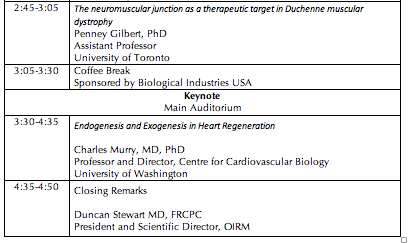 Symposium Sponsors:

About the organizer
The Ontario Institute for Regenerative Medicine (OIRM) is a non-profit stem cell institute funded by the Ontario government and dedicated to transforming discoveries into clinical trials and cures. Through our commitment to collaboration and partnerships, we leverage our resources to fund and support promising advances. OIRM is a passionate champion for investigators and their patients as we build a healthier future for Ontario, Canada, and the world.