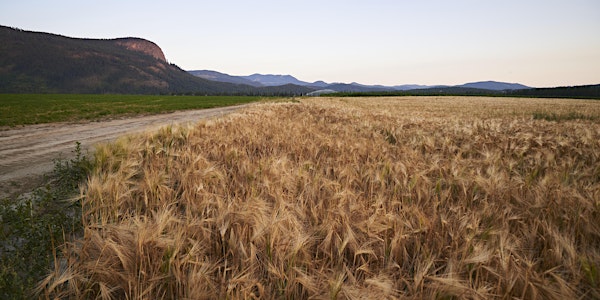 Okanagan Field Day > Forage: Irrigation Management for Dry Conditions
Location
Thomas Ranch
McLean Creek Road
Okanagan Falls, BC V0H1R0
Canada
Improve your irrigation efficiency: Irrigation Field Days for field vegetables, forage and tree fruits. 3 locations. 3 dates.
About this event
Heat domes and drought are becoming a regular part of Okanagan summers. Find out how to fine tune your irrigation system to help ensure you have enough water during the production season to grow your crops.
Join certified irrigation specialists Bruce Naka and Andrew Bennett for our second of three field days focused on irrigation management (forage) for dry conditions and a changing climate.
Monday July 25th, 2022 (10:30am - 1:30pm)
Field Day: Thomas Ranch: Okanagan Falls
Forage Topics:
Irrigation 101 for forage production
How to improve irrigation system efficiencies to adapt to peak water demand
"Trickle trunk" of irrigation tools to try out
New irrigation resources for the Okanagan
PLUS: At each field day you could win a free irrigation assessment (to help you better understand your irrigation system and how to improve it). Some restrictions apply.
Free to attend. Light refreshments provided.
Register for other irrigation management field days:
Questions? Email: harmony@climateagriculturebc.ca.