Description
Opening at the Revue Cinema on January 24, Uncut Gems reaffirms the Safdies as masters of anxiety-inducing cinema -- and proves Adam Sandler remains a formidable dramatic actor when given the right material.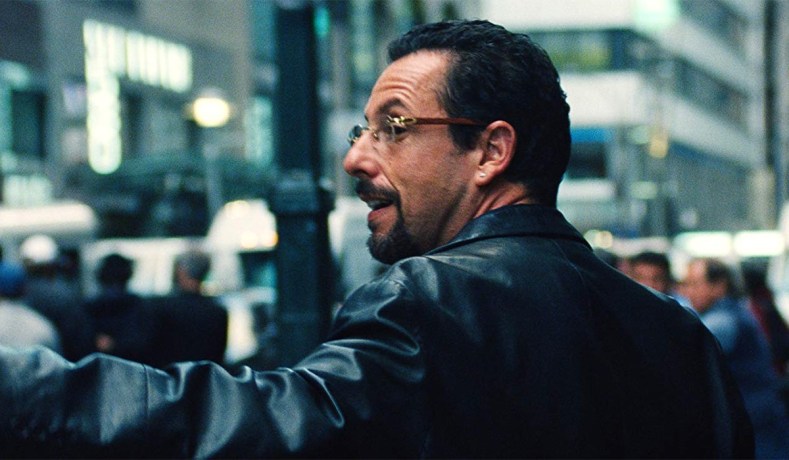 UNCUT GEMS
USA 2019 135min 18A
Directed by Josh Safdie, Benny Safdie,
Starring Adam Sandler, Julia Fox, Eric Bogosian, LaKeith Stanfield
From acclaimed filmmakers Josh and Benny Safdie comes an electrifying crime thriller about Howard Ratner (Adam Sandler), a charismatic New York City jeweler always on the lookout for the next big score. When he makes a series of high-stakes bets that could lead to the windfall of a lifetime, Howard must perform a precarious high-wire act, balancing business, family, and encroaching adversaries on all sides, in his relentless pursuit of the ultimate win.
"Sandler can bring it: Punch-Drunk Love wasn't a fluke and You Don't Mess With The Zohan ain't nothing to sniff at," writes NOW Magazine's Radheyan Simonpillai.
"Sandler's never been better, really, balancing speedwalking desperation and fast-talking salesmanship with sorrow and glee," writes Entertainment Weekly's Darren Franich.