Description

On The Way To School
Special Screening & Fundraiser for CISV Toronto
Special Musical Performance - Enjoy a live jazz intro by 12 year old James Dunbar.
Doors open 12:30pm - Come meet and mingle and listen to James.
Intro and Film at 1:00pm
Proceeds go to CISV Toronto.
Ticket includes the film, homemade CISV sweet treat, and prize raffle.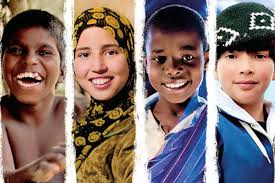 On The Way To School
Directed by Pascal Plisson
France 1929 80min. G
French with English Subtitles
The family-friendly award-winning documentary that tells the stories of four children from around the world as they make their way to school each day.

"This quartet of beautifully photographed, incredible journeys speaks inspirational volumes."
CISV Toronto is a chapter of a global organization which educates and inspires for a more peaceful world. Our global community of dedicated volunteers create opportunities for kids of all ages to experience the enrichment of cultural diversity. CISVers believe that making friends can make the world a better place. So our unique educational programming is designed to give kids the attitudes, skills and knowledge to become agents of change, both locally and globally. In short, they become Active Global Citizens. www.cisvtoronto.org