Description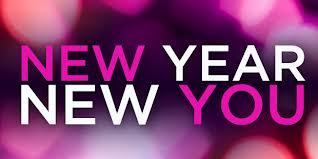 It's our Annual ONation Team Retreat. This year's kick-off's focus is Raising the Bar as a Professional Arbonne Business Owner and Network Marketer. This retreat is limited to TWELVE participants who are COMMITTED to growing their business by 20% each month using the best that our team has to offer.
Friday night begins at 7PM with a Fireside Mastermind Circle where work together to enlighten, enrich and encourage each other's development. Your VP, TinaO will facilitate the circle allowing each person to receive the exact information they need to have a breakthrough in their business.
Saturday begins at 9:30am in the Dining Room (after Breakfast) for a day of hands-on training including: Role Playing, Collaborative Visioning and Collective Problem Solving. Our topics are:
How to work your business as a Laptop CEO (the best of working online).

Mastering the Four Reach Out Methods (Home Shows, Home Based, Drop Kits and BtoB)

How to Launch a Team (our duplication model)

Understanding the Biz to Biz Model - for Salons and Fitness Professionals

Mastering Follow-up (3 Days, 3 Weeks, 3 Months - and the Contact Funnel).
We will close the day at 4pm, with an option dinner at a local restaurant for those who want to join in!
We are hosted at Xenia Retreat Centre http://www.xeniacentre.com/ in three of their Coziest Cabins (Maple Cottage, The Lodge, The Studio), all with bathrooms and individual beds for everyone!).
Xenia is a 38 Acre forest sanctuary located on Bowen Island. Visit the Labyrinth, Opa (the 1000yr old tree), meet Charlie the resident pig, and the horses too.
All food is provided during this retreat, however there is an empty fridge if you'd like to fill it with something that is specific to your food sensitivities. You do not need to drive onto the Bowen ferry, simply walk on and I'll pick you up!
Although this is a ONE NIGHT retreat, if you would like to stay for a second night, please let Tina know and she'll arrange it for you.
2016 is our year. We are hitting our stride this year. We've done the work. We've decided on our focus. We have the team and the heart. It's time to grow now.
I believe in you.
I believe in your business smarts.
and I believe in your potential.
xxTina