Sales Have Ended
Registrations are closed
Thank you for completing your registration for the Luminous Ground One-Day Retreat on February 23, 2019.
Sales Have Ended
Registrations are closed
Thank you for completing your registration for the Luminous Ground One-Day Retreat on February 23, 2019.
Description
"It is the nature of mind that the more we cultivate
and familiarize ourselves with positive emotions,
the more powerful they become."
— H.H. The Dalai Lama
Join us for a One-Day Retreat to cultivate the Four Immeasurable Minds:
Loving-Kindness, Compassion, Joy, and Spaciousness
Give yourself the opportunity to unplug, rest, and recharge. The practice will focus on ways to adapt and integrate the Immeasurables into our daily lives.
These practices can expand our capacity to love and connect with ourselves and others in a genuine way, as well as bring us increased energy, lightness, openness, and presence for the benefit of all.
This retreat includes periods of guided meditation, walking meditation, mindful eating, teaching, and group interaction. We welcome beginner and experienced meditators.
Deepen your meditation practice with the support of an experienced teacher and group with a shared intention to practice
Teacher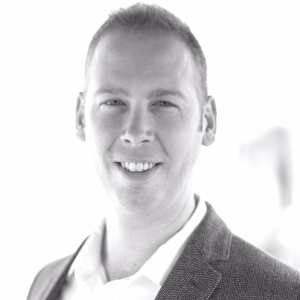 Paul Baranowski is the founder of Luminous Ground, a meditation group located in the heart of Toronto. Paul has been studying and practicing Buddhism and meditation since 2002. He is an ordained member of the Order of Interbeing in the Zen tradition of Thich Nhat Hanh, and author of the meditation book "Interdependent Liberation". Paul has also trained in the Tibetan Vajrayana tradition with teacher, executive coach, and accomplished translator Ken McLeod. Up until recently, Paul was the Vice President of Engineering and author of meditation content at Muse, a mobile app that teaches users how to meditate and provides a motivational framework for positive habit-forming. Paul's students benefit from his integrative teaching style which marries fundamental technique with action in daily life.
Schedule
10:00 AM – Check-in and pay at door
10:15 AM – Get to know each other
10:30 AM – Intro to the Immeasurables
11:00 AM – Guided sitting meditation
11:45 AM – Debrief & Group Activity
12:30 PM – Lunch eating meditation
1:30 PM – Deep relaxation
2:30 PM – Walking meditation
3:00 PM – Sitting meditation
3:30 PM – Open sharing and Q&A
4:15 PM – Final words
4:30 PM – One-Day retreat ends
What to Wear
Please wear comfortable clothing for practice and avoid noisy fabrics. You are encouraged to bring a blanket for the deep relaxation meditation and to keep cozy.
Lunch
Please bring a vegetarian lunch for eating meditation that does not require any warming or use of a microwave.
Dana
The practice of dana is deeply transformative in the way of cultivating a spirit of generosity and abundance in one's life.
The teacher does not receive compensation for his time or expenses incurred to offer teachings. From personal experience, it is impossible to imagine the support and compassion that is possible until we experience it first-hand from a Dharma teacher. Dana is also our chance to support teachers to share the precious teachings with as many people as possible in this lifetime.
Note: Chairs and a limited number of cushions are available. If you own a cushion and mat you are encouraged to bring them.