Description
Are you a business owner, looking to grow yourself and your business?
Join us for this unique event, where you can network to promote your business, as well as receive training via webcast from the most experienced coaches, entrepreneurs, and experts in the world of small business. They are CEOs, bestselling authors, motivators, marketers, real estate moguls, and more – and they all have a proven track record of doing, not just saying. Here are some past guests:


At the November event, you'll learn via webcast replay: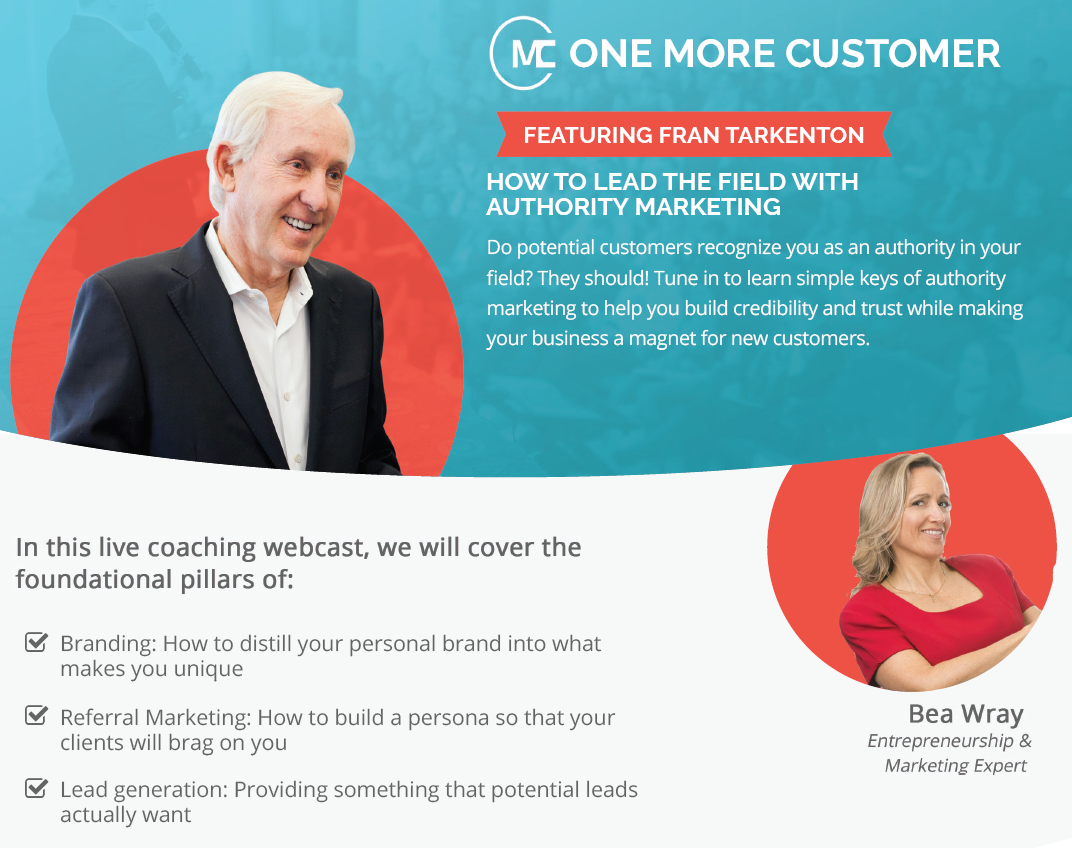 You will also have the opportunity to:
- Network and get the word out about your business
- Bring cards and informational material to share
- Network some more, to develop word of mouth referrals.
As a free gift with your complimentary registration (choose Select A Date, then Register), we will send you a link to download our e-book (table of contents below), OneMoreCustomer ($9.99 value).