About this Event
Joignez-vous à nous pour un film exclusif à couper le souffle qui dévoile les mystères de la mosquée Al-Aqsa
Discover the secrets of Al-Aqsa during the premiere tour of this awe-inspiring documentary!
Join us for an exclusive screening of this family-friendly film on Sunday, February 16, at Guzzo - Megaplex Sphèretech 14 and uncover the mysteries of Al-Aqsa, one of the holiest and most-beloved mosques in the world.
The night will also feature a fundraising presentation of our work in Palestine. All the proceeds from this screening will go towards our project in Gaza.
Découvrez les secrets d'Al-Aqsa durant la première de ce documentaire inspirant!
Rejoignez-nous pour une représentation exclusive de ce film familial le dimanche 16 février au cinéma Guzzo - Megaplex Sphèretech 14 et découvrez les mystères d'Al-Aqsa, une des mosquées les plus saintes et les plus aimés du monde.
La soirée va aussi comporter une collecte de dons pour notre travail en Palestine. Tous les profits de cette représentation seront versés à nos projets à Gaza.
About our work in Palestine/À propos de notre travail en Palestine
Islamic Relief is on the ground in Palestine providing support to the most vulnerable families in the Gaza Strip.
Sponsor a family to provide them with the basic necessities needed for their survival and strengthen their resilience to cope with trauma inflicted upon them by one of the world's worst humanitarian crises.
Your support will provide them with food, medical aid, education, winter care items, and counselling services.
Islamic relief est sur le terrain en Palestine pour fournir de l'aide aux familles les plus vulnérables dans la bande de Gaza.
Parrainez une famille pour leur fournir les biens les plus basiques nécessaires à leur survie et pour renforcer leur résilience à faire face aux traumatismes infligés par une des pires crises humanitaires du monde.
Votre support va leur fournir de la nourriture, de l'aide médicale, de l'éducation, des biens pour affronter l'hiver et des services de thérapie.
About the Movie/À propos du Film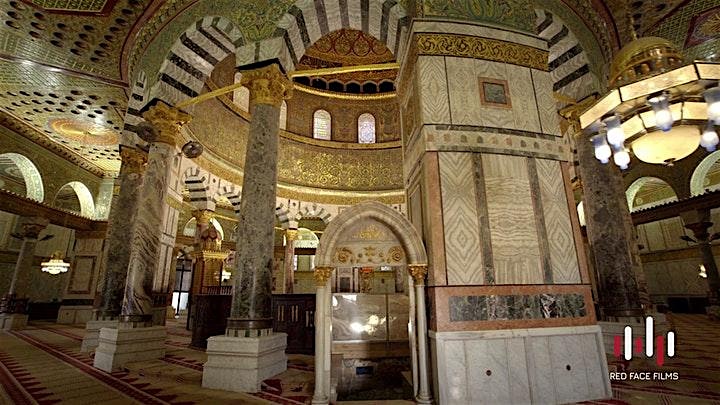 Acclaimed Director Abrar Hussain, who brought you One Day in The Haram and produced the Oscar-nominated movie The Look of Silence, brings you the never before told narrative of Al-Aqsa.
This breathtaking documentary shares the profound story of the Al-Aqsa compound in Jerusalem.
One Night in Al-Aqsa gives an insight into one of the holiest, yet most mysterious sites in all of Islam. Al-Aqsa is a place of miracles, an incredible site that has aided in defining Islam as the religion it is today.
Please Note: This movie is in English only.
Le directeur acclamé Abrar Hussain, qui vous a apporté One Day in The Haram et qui a produit le film nommé aux Oscar The Look of Silence, vous apporte le récit jamais raconté auparavant d'Al-Aqsa.
Ce documentaire à couper le souffle raconte l'histoire profonde du complexe d'Al-Aqsa à Jérusalem.
One Night in Al-Aqsa donne une vision dans un des sites les plus saints, et pourtant l'un des plus mystérieux en Islam. Al-Aqsa est une place de miracles, un site incroyable qui a aidé à définir l'Islam comme étant la religion qu'elle est aujourd'hui.
Veuillez noter: Ce film est en anglais seulement.
Remember the people of Palestine in their time of need, help us save lives.
Souvenez-vous des personnes en Palestine durant leurs moments difficiles, aidez-nous à sauvez des vies.