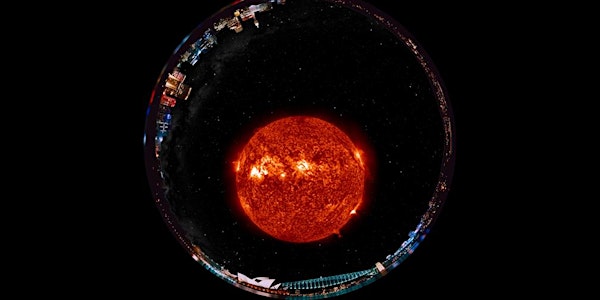 ONE NIGHT ONLY VidLaser Dark Side Of The Moon Shows@ BCIT Planetarium
When and where
Location
BCIT Planetarium 3700 Willingdon Avenue Building SW3 Metro Vancouver, BC V5G Canada
Description
ONE NIGHT ONLY-Special Shows featuring Dark Side Of The Moon, with our new improved Fulldome 360 video projection system, RGB Lasers, and Full Concert 360 sound, all in the deep space dome at the BCIT Planetarium. Shows will run on Friday October 21st at 8:00 PM, 9:05 PM, and 10:10 PM. Some tickets also at the door while available. Tix $11or $10 with BCIT card, including tax.
Stay tuned for VidLaser RADIOHEAD with weekly shows coming soon. Darkside will remain in the show lineup. We are taking a break from RADIOHEAD production to turn up some Floyd and have some fun!

Vancouver's secret and undiscovered Planetarium is open for public shows with Roundhouse Productions' VidLaser Dark Side Of The Moon!

Roundhouse laser and light plus astronomy shows are back! Now in Vancouver's New Place For Space... the newly refurbished BCIT Planetarium!

Performed live, and as never seen before, our first release VidLaser Dark Side Of The Moon will now feature 360° real-world, real-time Fulldome video, multiple RGB diode lasers, both classic analog and digital star projectors, and immersive full concert sound in the deep space dome of the BCIT Planetarium, 3700 Willingdon Ave.

https://www.youtube.com/watch?v=ejWt2HO_qqQ

Roundhouse Productions, is a Vancouver based independent production company that has run shows in a variety of institutions, and is perhaps best known for its long-running laser and light and astronomy shows at the Vancouver Planetarium.

For three years Vancouverites have been asking for our Roundhouse shows to come back, and we have known that BCIT has had an undiscovered planetarium for 50 years. We had developed the first multi-camera planetarium specific video technology in Canada, plus innovative RGB diode laser software, and rather than concentrate on opening our shows at larger venues in other cities, we approached BCIT first. They have given us an amazing amount of encouragement to move ahead, and we are pleased to bring our shows back to our hometown with new immersive technology! .More new-music and astronomy shows will follow!
For further information visit www.RoundhouseShows.com