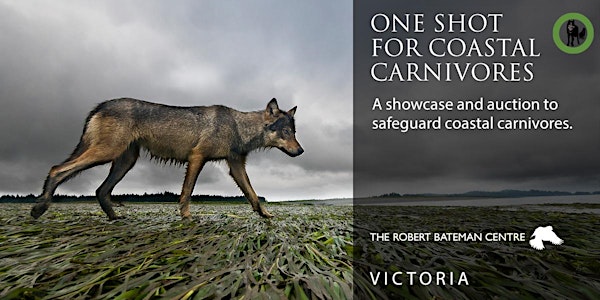 One shot for Coastal Carnivores - Collection - Nature Talks, Victoria
Description
Presented by the Robert Bateman Centre and Raincoast, this Nature Talks event will feature science and photography for coastal carnivore conservation.
Introduced by Raincoast's Director of Science, Professor Chris Darimont, the evening will discuss current conservation and research efforts for coastal carnivores in the Great Bear Rainforest.
Guests will also be able to via unique photography collection – One shot for Coastal Carnivores. Donated pieces will tell a story of the importance of protecting coastal carnivores. Pieces will be auctioned to support fundraising efforts and exhibited in Vancouver, Victoria and Whistler.
---