Join us in celebrating the premiere of the documentary, One Week 'Til Doomsday, followed by an in-depth conversation about the film.
About this event
One Week 'Til Doomsday is an acclaimed independent political-comedy documentary that follows the journey of two immigrants as they head across America during a global pandemic the week before the biggest election in modern-day history. 15 states, 15 days, 10,000+ miles, and one minivan. A country working together to survive, even when they are most divided.
The first feature film from Canadian-born TV producer and comedian, Connor Malbeuf, One Week Til' Doomsday, had one goal — uncover untold stories from people across America.
Featuring stories from Henry Rollins (Sons of Anarchy, Black Flag), Bob The Drag Queen (HBO's We're Here, VH1's RuPaul's Drag Race), Crystal Echohawk (Illuminative), Andrew Callaghan (Channel 5 News, All Gas No Brakes), Christian Walker, Jeff Schoep, Reverend Robert Turner, Cindy Carcamo, and more.
Doors open at 7PM. Show begins at 7:30PM. There will be a Q&A following the premiere.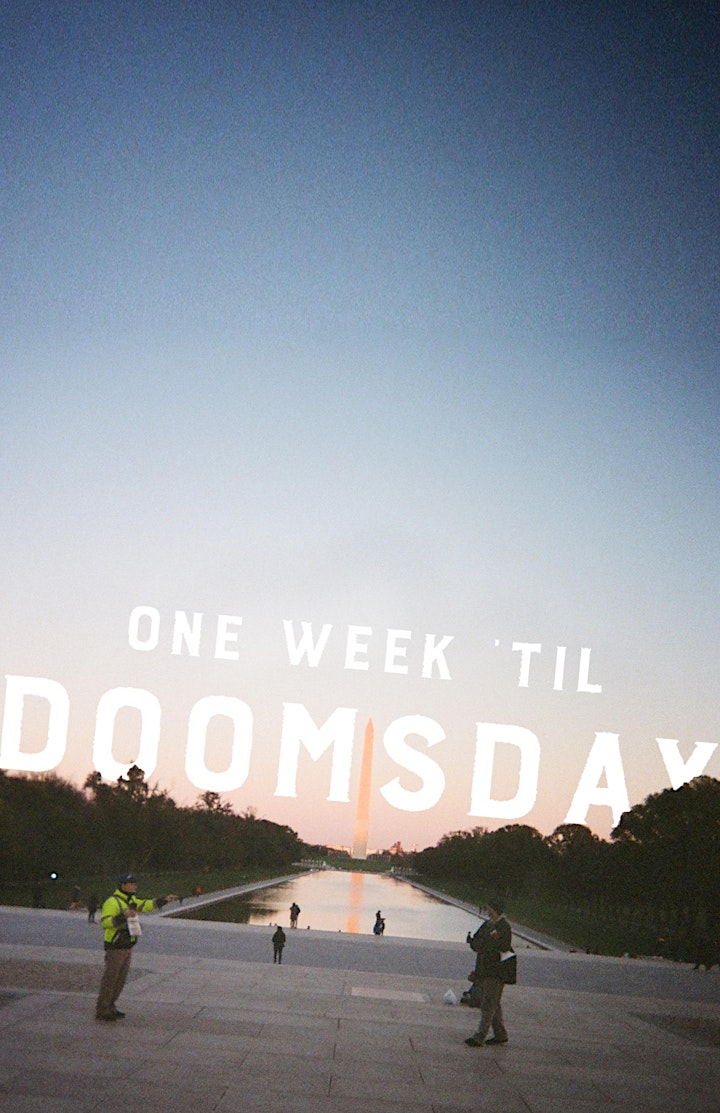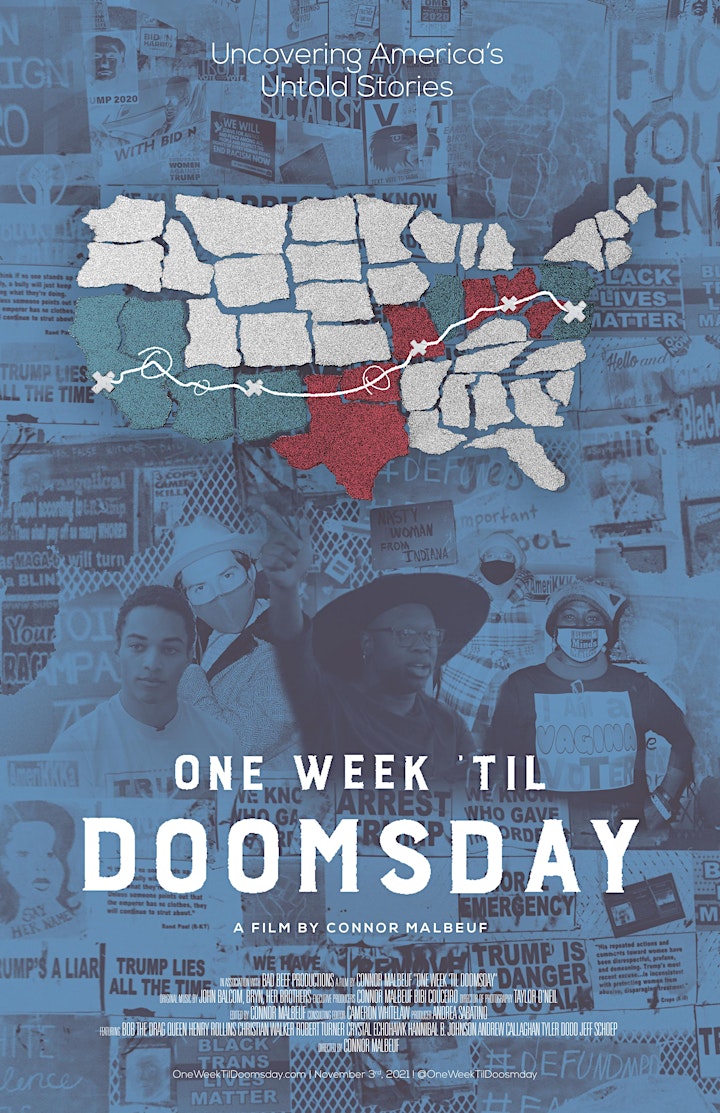 Please note that as of September 22nd, Paradise requires all of our guests to provide proof of full COVID-19 vaccination - 2 doses plus 14 days - or proof of valid medical exemption.