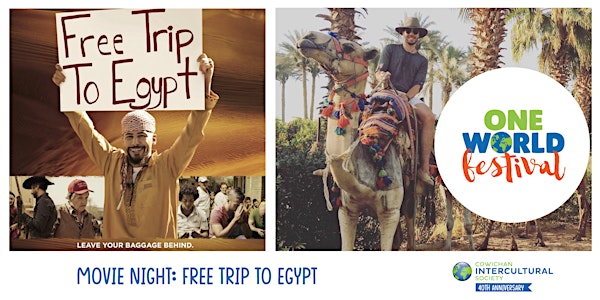 One World Festival: Screening of Free Trip to Egypt
Screening of Free Trip to Egypt (80 min film) followed by a live Q & A.
About this event
What would happen if you brought together two groups of people from two different cultures, often presented by politicians and mass media as mutually hostile?
When this question occurred to Canadian-Egyptian Tarek Mounib, it marked the start of a quest to find out if kindness and connection could overcome division. The drive to find an answer to this question would take Tarek from his home in Switzerland to the United States, with a unique offer for willing Americans who were fearful of Islam: an all-expenses-paid vacation to Egypt.
Free Trip to Egypt takes audiences on a remarkable journey, in which an unlikely group of travellers to the Middle East find themselves transformed by the power of human connection.
Join us for an online screening of the film with a live Q & A with Tarek Mounib!