Sales Have Ended
Registrations are closed
Thank you for registering for OneAbility's Education Day! We look forward to seeing you on November 20th at
Sales Have Ended
Registrations are closed
Thank you for registering for OneAbility's Education Day! We look forward to seeing you on November 20th at
Exploring Resiliency, Mental health and Disability
About this event
This virtual session will provide educators, recreation leaders and sport leaders with the tools, supports, and motivation to develop resiliency in children and youth with disabilities. Now, more than ever, we recognize the critical role that physical activity and sport play in the overall health and well-being of everyone.
9am to 12noon
9am: Welcome and Traditional Acknowledgment: Alex Nelson, Elder, Indigenous Sport and Recreation and Physical Activity Council
9:15am Welcome Keynote Address - Marco Pasqua
10:05am Guest Panel: A Conversation about Resiliency and Disability Panelists: Dr. Bruce Pinel, Carolyn Murray, Richard Peter
11:10am #PlayBeyondTheLabel Workshop: Inclusion In Physical Education & Activity- Andrea Haefele
Workshop Facilitated by Andrea Carey, Inclusion Incorporated.
Workshop via ZOOM
After registering, you will receive a confirmation email containing information about joining the meeting.
Keynote Address: Marco Pasqua
Marco Pasqua is an award-winning Entrepreneur, Accessibility Consultant and Inspirational Speaker. He has worked with some of BC's biggest change-driven business leaders who are champions for more accessible, inclusive workplaces. It's through these experiences that he is helping to pave the way for all Canadians to have universal access to the programs, services and places that they live, work and play.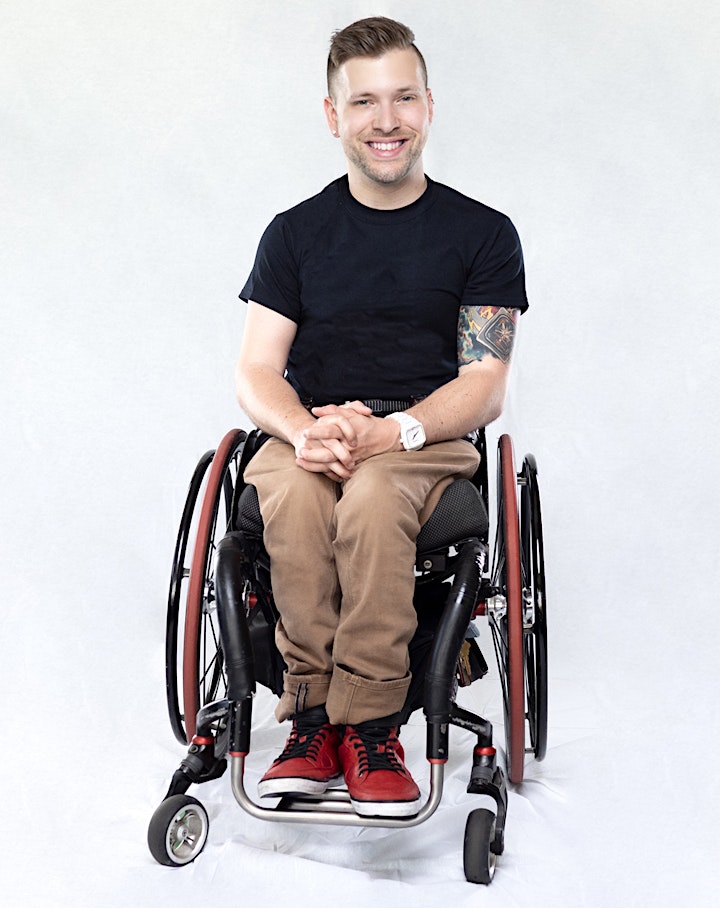 Guest Panel: A Conversation about Resiliency and Disability
Mental Performance: Dr. Bruce Pinel
Dr. Pinel has been working in the performance, health, and wellness fields as a practitioner in Victoria since 2001. He has worked with a range of athletes and teams at the world-class level at major international events. Specifically, Dr. Pinel has worked with Canadian Paralympic athletes and teams in Wheelchair Rugby, Sailing, Rowing, Swimming, and Sledge Hockey.
Coach: Carolyn Murray
Carolyn has guided many young Canadian triathletes to countless major international events including the World Championships and Paralympics. She was responsible for leading three Para-triathletes to the sport's Paralympic debut at the 2016 Games in Rio where Canada's Stefan Daniel won a silver medal in the men's standing classification. Her intent, perseverance, patience and communication has resulted in numerous awards and accolades, including the 2015 Triathlon Canada Elite Coach of the Year, 2015 & 2016 Sport BC Female Coach of the Year, 2016 Triathlon Canada Elite Coach of the Year and 2016 & 2019 Petro-Canada Coaching Excellence Award.
Athlete: Richard Peter
Richard 'Bear' is a Canadian First Nations wheelchair basketball player. Peter was born in Duncan, British Columbia, and currently resides in Vancouver. When Richard was four years old, he was injured in a bus accident, leaving him in a wheelchair ever since. He began playing wheelchair basketball at the age of 15 when he was inspired by a team that came to his school and introduced him to wheelchair sports. Since then, Peter has competed in five Paralympic Games, winning the Gold medal for wheelchair basketball for three of those years.
Closing Session: Andrea Haefele
#PlayBeyondTheLabel Workshop: Inclusion In Physical Education & Activity
Focus for Educators, Special Education Resource Teachers, Educational Assistants, and Child & Youth Workers. Andrea Haefele is a Health & Physical Education teacher in the York Region District School Board, in Ontario. She is a strong advocate for people living with disabilities as she has presented on equity and inclusion for people with disabilities for the Holland Bloorview Kids Rehabilitation Hospital, Sick Kids Hospital, and the Jumpstart Inclusive Play Project.