Description
A week of highly interactive program that trains
our future leaders to run a "Virtual Company"


Learning objectives:
By the end of this program, the learners will be able to:
Develop and soldify leadership, critical thinking, collaboration and team work
Run a small business with a set of fundemental skill set in a real-life envoirnment
Develop your knowledge base through an entrepreneurial practice
Allow you to develop leadership skills through the innovative business training setting
Leadership

Marketing

Critical Thinking

Teamwork

Communication

Presentation

Legal

Finance

Intellectual Property

Business Insurance


Program Details
* Grade 10 to post secondary students (limited spots only!)
* 5 days of interactive lectures given by our coaches
+ 1-day of practice in a real life business setting.


Camp Drop-Off & Pick-Up
Camper Drop-Off open at 8:00am; Pick-Up open at 4:00pm and will close at 6:00pm.
Bring your own lunch; or we offer meals at the cost of $48+HST for the whole week
Enquiry and registration
Direct Registration number: +1 (647) 938-4618
Unit 4, 205 Torbay Road, Markham, Ontario, L3R 3W4, Canada
www.onehub.ca
Coaches
About Eddie
Eddie is the founder of OneHub Business Development Centre and First Financial Controller Inc., currently managing a dozen companies in Canada and overseas as CFO and senior executive. OneHub established in Markham, has greatly contributed to the community.
Eddie held a leadership position for many years at Acer Group, a leading multinational IT provider with revenue reaching US$13 billion in 2013. Throughout Eddie's career, he has proved the effectiveness of his leadership in cities across the globe including Toronto, Winnipeg, London, Zurich, Milan, Paris, San Jose, Barcelona, Stockholm, H.K., Taipei, Beijing and Shanghai.


About Dave
Dave is a Training and Development strategist and leader with over 12 years of experience in sales and sales management and 18 years of Training and Professional Development. Dave specializes in curriculum design, sales training coaching and leadership development. Dave has diversified experience in delivering effective learning programs in health care, pharmaceutical, engineering, energy sectors. Dave has developed and implemented global training programs in Canada, US, UK, India, China, Asia Pacific, Middle East and South America.
Dave's collaborative approach to content development involved learners and stakeholders to participate in creating effective learning solutions that gear towards the learner's needs. By designing and facilitating interactive learning programs resulted in the effective transfer of acquired knowledge and skills into real-life applications. Dave has a dynamic and interactive facilitation style that enables learners to actively participate that contributes to the overall success of his learning programs.


About Omar
As a partner of First Financial Controller Inc., Omar also is the founder and CEO of Executive 2000 Institute, and an exceptional visionary with over 30 years specialized in recruitment, organizational and leadership development. Additionally, Omar devotes his life time to character-building and education. He was the co-author of "The Inner Global Village," a book that became one of the most important works in developing tomorrow's leaders by infusing children with leadership character.
Omar first came to Canada on scholarship after achieving first degree in Exact Sciences at the University of Algiers. He subsequently earned a bachelor's degree in Business Sciences and Engineering followed by an Engineering Doctorate in Operations Management from Laval University in Quebec.


About Francis
Francis Fan is the legal advisor of OneHub, and the principal of LexTransact Law, a business law firm located in Markham geared towards serving start-up businesses by providing advice on general corporate, commercial and real estate issues.
He started his career working for a major Ontario crown agency conducting complex corporate and commercial work. His experience includes advising on various complex multi-million-dollar infrastructure projects in Ontario.


About Jennifer
Jennifer is a business strategy, marketing and brand management professional. After graduating from Shanghai International Studies University in the 90s, she first worked at China Council for the Promotion of International Trade and then Intel Corporation Asia Pacific in business development, administration and marketing. Moving to Toronto in 1999, she started as a multi-media designer at a local marketing agency and later chief designer and operations officer at her own digital media start-up with partners from Alias Research Inc.
From 2004 to 2015, Jennifer worked at BMO Financial Group, from training to senior managerial roles in digital marketing, eBusiness and strategy, covering various lines of business including retail banking, asset management and wealth management.


About Samuel
Samuel Fung is a MSc. Candidate at the University of Toronto, where he also holds a Honours Bachelor of Science Degree. Since his undergrad, he has been interested in applying critical thought to pedagogy and the scientific method. He has served as a Philosophy TA for Critical Reasoning, been involved in campus debates, and recently scored in the 98th percentile on the Critical Analysis and Reasoning Section (CARS) of the MCAT. Samuel has published multiple papers in peer-reviewed journals and is currently working to unlock the mysteries of the brain and spinal cord as a neurobiologist.


About OneHub.
OneHub is a Business Development Centre located at Markham designed for immigrant entrepreneurs, SME business owners, and students to deepen their understanding of the business world.
We offer a one-stop solution for overseas companies that would like to expand their businesses to Canada. This includes legal setup, strategic planning, business and marking development. You can start your business in OneHub by using our facilities and strategic supports.
We organize networking events, seminars, and courses designed for people who want to improve their own skills while navigating the challenging, ever-changing business landscape.
Contact us
Registered number: +1 (647) 938-4618
Unit 4, 205 Torbay Road, Markham, Ontario, L3R 3W4, Canada
www.onehub.ca

Previous Summer Camp Photos: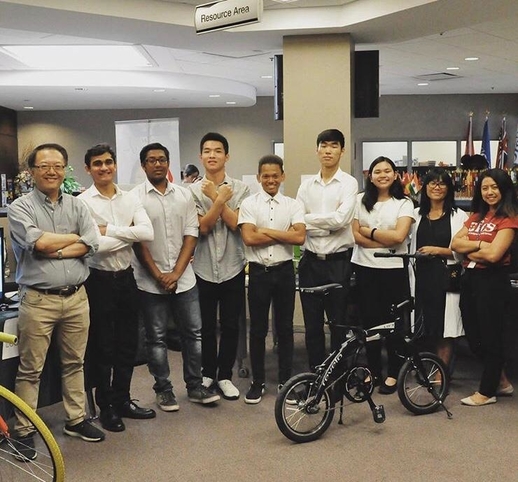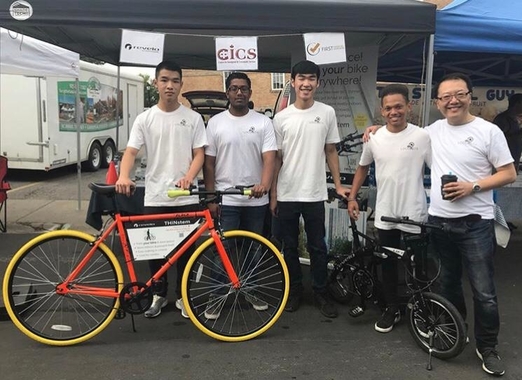 We are so HAPPY!