Oneness Meditation with Skip Miller and Mahaal Ajallahb Sept. 4 in Canton, NY

Multiple Dates
Event Details
*Pre-Registration Required *
Select the date and sitting time that you want to attend:
 6:00 pm or 7:45 pm. 
Enter the number of tickets you want.
Fill in your information!
If you want to attend both sittings, please register for each time separately.
Donations to cover expenses gratefully accepted at the door.
*Thank you*
The Oneness Meditation: 
A Transmission of Divine Energy
With Oneness Meditators
Skip Miller and Mahaal Ajallahb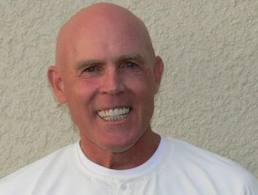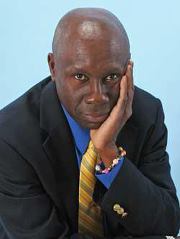 Joining us on the St. Lawrence University campus
Herring Cole Hall (off University Drive)
Canton, N.Y. 
on Tuesday, Sept. 4
The Oneness Meditation is a powerful new meditation where Divine Energy is transmitted to help awaken the spiritual energy within you. This very sacred Blessing offers you the opportunity to free the mind effortlessly and wake up to the magic and beauty of life. Flowing through the eyes of the Oneness Meditator, Oneness Meditation creates a neurobiological shift that naturally accelerates the Awakening process.
The Oneness Meditation is for everyone. It belongs to no particular belief system and is given in silence. There is nothing for you to do except receive the blessing. No prior experience of Oneness events is needed. People from all walks of life, all backgrounds and all faiths, are experiencing dramatic change and improvements in their lives through this Meditation. 
The Oneness Meditation was released to assist with the planetary shift in consciousness in 2012. Originated from the Oneness University, it is part of a global phenomenon which is taking many forms. Oneness Meditation brings you and your community the experience of Oneness, One Love, One Consciousness, One with all that is. It is helping to start a chain reaction that creates a critical mass for a shift towards setting you and all of humanity totally free.
The Oneness Meditation is not about any teaching, belief or philosophy. It's about your Awakening. The Oneness Meditation is for YOU. 
Please arrive early. We will start promptly.
join the tour!
OM in Ottawa, Ontario with Skip Miller Monday, Sept. 3rd:
registration: http://omskipottawa-es2.eventbrite.com/?rank=1
OM in Burlington, VT with Skip Miller and Ma'haal Ajallahb Wednesday, Sept.5th:
registration:  http://www.eventbrite.com/org/1058831297?s=9612630
Where

Herring-Cole Hall
St. Lawrence University
23 Romoda Drive
Canton, NY 13676


Multiple Dates
Add to my calendar
Organizer
North Country Oneness contact: Jill @ conradjl@verizon.net
Oneness Meditation with Skip Miller and Mahaal Ajallahb Sept. 4 in Canton, NY