Refund policy
Contact the organizer to request a refund.
Eventbrite's fee is nonrefundable.
Sales Have Ended
Ticket sales have ended
Sales for this event are now closed, either due to the class being full or already completed. Make sure to follow us via Eventbrite, or by registering for our newsletter at our website www.urbanbeesupplies.ca, and stay up to date on future classes & workshops!
Starting beekeeping? Don't let COVID or remoteness stop you from being ready this season - join us for our virtual series on all the basics!
About this event
Description:
Are you interested in beekeeping? Do you dream of opening up a hive box and peering into the secret world of the honey bee? Do you want to hear that gentle hum of a thousand wings working in concert, smell the gathered summer nectar rising up from right under your nose, feel the heat of the living colony on your hands and the warm fresh honey lightly stick to your fingers as you work, and witness the bees dancing on the waxy comb?
Do you want to know what it takes to be a beekeeper, and how to keep healthy, happy and safe-to-handle hives?
Look no further! Urban Bee & instructor Julia have helped hundreds of new beekeepers start their beekeeping journey, and we are excited to welcome you to the world of beekeeping and help ignite and support your passion.
Whether looking for true local honey right from the blooming flowers in your neighbourhood, or just fascinated by the wonder of the hive, this is the online beekeeping class for you. This five-part online beginner beekeeping series is led by long-time beekeeper and educator Julia Common. Not only will she help you learn how to safely and confidently start caring for your own bees, she will make it fun, personable and inspiring to boot!
Virtual Format:
Although it is a virtual series, this webinar will include video of hands-on beekeeping and inspections of hives, to help you learn-by-seeing rather than just reading and listening. We will also be offering an optional add-on of an in-person field workshop for students, probably to take place in late April or early May; this will be offered to students to register for separately, and is not included in this online series.
One other unique benefit of this online class: it will all be recorded and shared with attendees, for you to be able to come back to again and again. Last year we ran two virtual beginner series and had a TON of positive feedback, and we discovered it will be lots of fun and very engaging despite the virtual platform.
If you want to start beekeeping early this year and need a reliable option that will go on regardless of COVID restrictions and concerns, OR if you are from further afield and online is just easiest for you, we think you will love our webinar class! Julia and Urban Bee Supplies each have a decade of helping new beekeepers get started on their new passion, and we look forward to helping you get started on this new, challenging, wonderous and rewarding adventure.
Note: For those who specifically want an in-person class, we do expect we will be able to offer those this Spring, but will not be posting them until there is a better sense of how COVID restrictions and concerns progress. Please contact us to be put on a notice list. Tentatively, we hope to be able to offer some in-person sessions in March.
About this course:
Rooted in the love for bees and the culture of the hive, this Online Beginner Beekeeping Course Series covers the core principals that support the best practices of beekeeping. Whether you plan to be a hobby or commercial beekeeper in a rural or urban setting, this course will provide you with the skills and knowledge to start your journey with your bees.
The class is organized into 5 modules, each of which covers the fundamentals of honey bees and beekeeping, with the intention of providing what you need to get started on your beekeeping journey. More info on the modules below.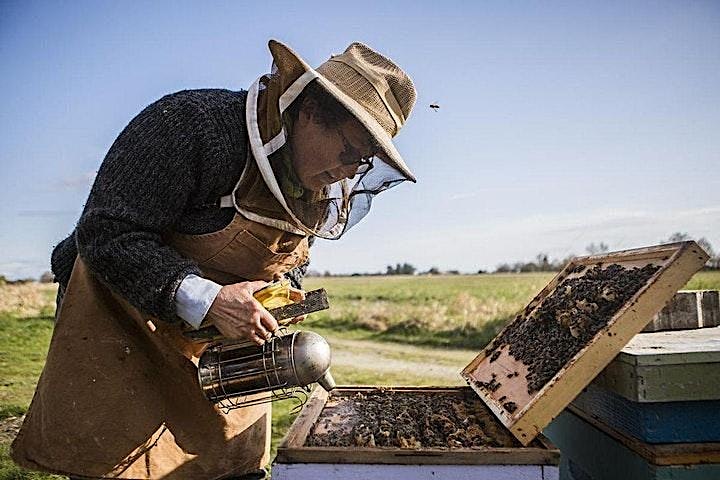 Above: Julia performing an inspection in one of her Ladner, BC apiaries.
About the Instructor:
Julia is a Vancouver, BC-area beekeeper with over 40 years of experience. She is a BCHPA certified instructor and member of the Canadian Association of Professional Apiculturalists. Formerly the co-founder and chief beekeeper of Hives for Humanity, Julia's current focus lies in her research, pollination work, and livestock production through her new operation 'Bees Actually'. Julia is also a frequent speaker at local bee clubs, providing knowledge and insight in her unique voice to hundreds of local beekeepers year after year.
Julia has many years of experience helping new and hobby beekeepers. Through her work with Hives for Humanity she came to understand very well the unique challenges and considerations of urban beekeeping. However, the bulk of her hives have remained in rural Ladner, and with experience in crop pollination she also understands the unique challenges of countryside beekeeping.
Regardless of your setting, Julia knows what is most helpful for "newbees" making their management decisions and is inspired to help them become thoughtful and successful beekeepers. You will love her enthusiastic teaching style, and she is very well known for her fun but insightful presentations.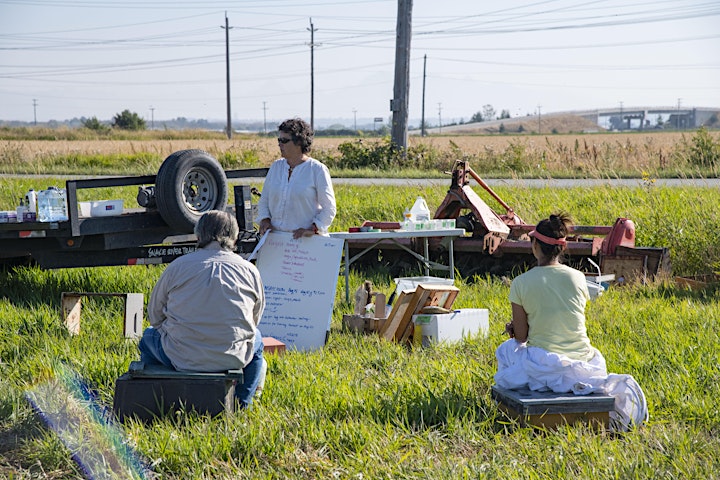 Format:
The online course is presented as a five-part series through Zoom. Each module will be presented through a 3-hour webinar (from 6:30pm to 9:30 pm) with an opportunity for questions and answers during each session.
The five modules:
Introduction to Bees & Beekeeping: History of Beekeeping, Native Pollinators & Honey Bees, Honey Bee Biology, Urban Beekeeping & Beekeeping Regulations.
The Basics & Getting Started: Beekeeping Equipment, Time & Costs, Clubs & Beekeeping Networks, Apiary Placement & Risk Assessment, Swarming & Responsible Beekeeping.
Bee & Colony Health: Colony Growth, Foraging & Nutrition, Diseases & Pests, How to Inspect the Colony.
The Four Seasons of Beekeeping: Your First Year, Packages/Nucs, Management Throughout the Year, Products from the Hive.
Harvesting & Integrated Pest Management: Harvesting & Extracting Honey, In-Depth Look at Sustainable Pest Management (in particular a close look at the Varroa Mite).
The exact progress and order of the modules may not follow exactly the above between sessions, as the progress & interest of each class can vary. However, all of the above topics will be covered by the end of the class to make sure you are ready to start beekeeping!
One great advantage of the virtual format is that you can tune in late or tune out early, and you will be able to review anything you missed (including both verbal & written Q&A) through the recording. There also is lots of time between sessions to think about the material covered, and we always welcome questions as they come to you, or at the next session.
Following each session the recording is sent out. In addition to the recording we also send out an email listing various supplemental resources discussed, including links to helpful reference material, organizations, videos, equipment discussed, etc. You can copy or save this information for your reference for years to come!
How to Join a Session:
You will be emailed a link that can be used to connect to our virtual class. This link will be sent closer to the event time on the day of each class.
Registering:
You can register on this page provided there are still spots open for the class series. If you have any trouble registering, you are welcome to contact us to arrange payment over the phone.
Please note that you are welcome to register after the class has started and we have already had some sessions. In this case, you will receive links to the upcoming session AND you will receive (a) the recordings from the sessions that have already occurred & (b) the emails with links & resources previously sent to attendees. In this way you will still receive all the content received by attendees from prior sessions despite registering past the start date.
We will be scheduling and posting the field learning session available to attendees later on in the year. We will be sure to let all registrants know their options as soon as those are available!