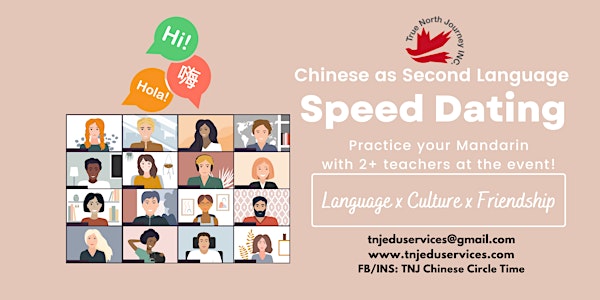 Online Chinese CSL Speed Dating - Mandarin
To meet and chat with 2-4 Mandarin teachers at the same time in one event!
About this event
Want to practice your Mandarin with more than one teacher at one event?
Welcome to TNJ's online Chinese CSL meetup on Zoom!
Click the link to join!
Before coming to the event, all you need to do is to get ready to speak as much as you can!
Within the 30-40 minute long event, you'll get to know others who share the same passion for learning Mandarin; and what's more, you get to talk to different teachers in groups.
After the event, you'll learn topic-based conversational vocabulary and sentences.
Let's speed date and make friends through speaking the language!