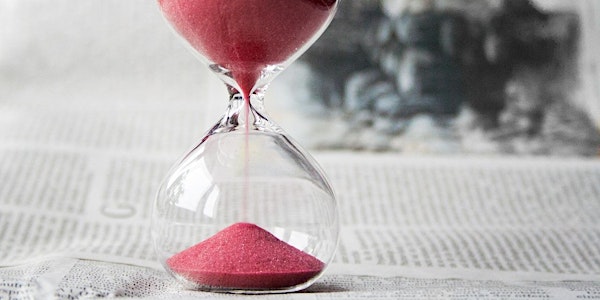 Online Clue Solving Game - The Time Machine
Test your wits with a thrilling Clue-Solving Adventures that you can enjoy from the comfort of your own home.
Refund Policy
Refunds up to 7 days before event
About this event
Available to play 24 hours a day / 7 days a week.
Your challenge: Travel through time on a daring rescue mission with danger at every stop! A local historian has become lost in time. Their time machine has reappeared containing some rare gold coins and a 500-year-old note saying HELP ME! Can you follow a trail of clues back through time and find them, knowing that one false move might leave YOU stranded?
HOW IT WORKS:
1. Once you obtained the Epic Experiences confirmation voucher each player needs to download a free custom App. You'll receive an email with the instructions and the access code in order to proceed with the game.
2. You will need a computer or tablet to access clues on the internet during your game. If you plan to play with friends remotely we suggest connecting over your preferred communications tools such as Skype or Zoom.
See REMOTE PLAY Notes below.
You may add additional phones within your team AFTER you have started and received your first clue - simply repeat the login process using the same email and password.
3. Read your instructions and backstory, then enter READY to start the clock and begin playing.
4. Clues will appear in the App (free to download). Enter the correctly spelled answer to receive the next one. Incorrect answers cost time penalties added to your final score.
5. Stuck on a clue? Ask for solution hints. These hints cost time penalties added to your final score, but used strategically may be well worth it!
6. Complete all the clues and solve the final mystery.
Additional Info:
After you purchase the ticket you will receive another email with the experience voucher that will include all the instructions on how to join this event.
Ticket price covers the participation of 1 team - group size: 2-6 people per team is recommended. Add as many teams as you need.
You can also get an instant e-voucher by visiting Epic Experiences at: https://epicexperiences.ca/shop/online-clue-solving-adventure-the-time-machine/