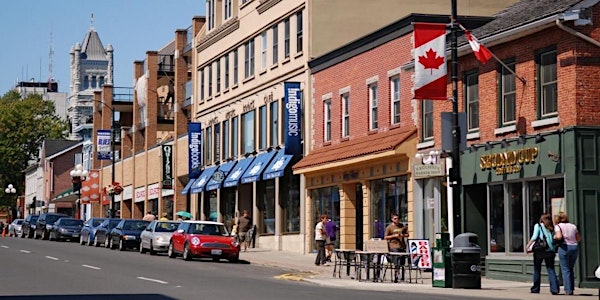 Online Downtown Community of Practice - Digital Main Street Q+A
Description
Based on continued demand, the Ontario Ministry of Agriculture, Food and Rural Affairs (OMAFRA) is pleased to facilitate a follow-up session to the Online Downtown Revitalization Community of Practice held on January 17th 2019, on February 12, 2019, from 1:00-2:30.
This session will again focus on the province-wide expansion of the Digital Main Street program. During this webinar, representatives from the Ontario Business Improvement Area Association (OBIAA) and Digital Main Street will be available to answer questions about Digital Main Street.
The session is open to anyone, but content will be focused on assisting organizations setting up Digital Main Street in their community, including administration of the Digital Service Squad and marketing of the program, rather than individual small businesses.