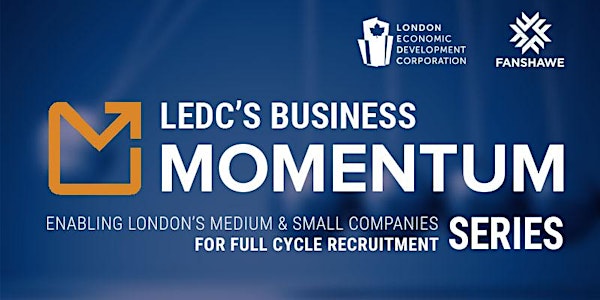 Online-Focused Recruitment Strategies presented by Margaret Braun
Event Information
Location
Best Western Plus Lamplighter Inn & Conference Centre
591 Wellington Road
Canterbury Room
London, ON N6C 4R3
Canada
Description
Online-Focused recruitment strategies presented by Margaret Braun
An effective recruitment process reduces turnover and increases organizational productivity by matching the right person to the right job. This workshop will include how to target quality candidates through online tools and advertising; use your organization's brand identity to attract the right candidates; build more powerful screening that reduces personal biases; interview strategies and tools that help select the right candidates; decode verbal and non-verbal cues and finally hiring and onboarding strategies.
Participants will:

1. Explore various online tools and mediums to advertise and recruit
2. Learn strategies to avoid personal biases in the recruitment process
3. Create practical interview tools that ensure consistency with each candidate
4. Discuss onboarding strategies
5. Leave with practical approaches to building and communicating quality recruiting strategies

---
Targeted to small-to-medium sized London, Ontario business operators/managers. Priority sectors include Digital Creative, Professional Services, Manufacturing, Food Processing, and Health and Life Sciences.
This session has been generously sponsored by the London Economic Development Corporation. It is important that if you register, you do attend. A no-show fee will be charged to registrants who do not attend.

For more information please contact:

Robert Collins, Director Workforce Development
Email: rcollins@ledc.com
Phone: 519.661.4526
COURSE NAME: Online-Focused recruitment strategies
DATE & TIME: May 8, 2018
Registration and Continental Breakfast: 8:30-9:00am
Session: 9:00-3:30pm (includes 30 minute lunch)
LOCATION: Canterbury Room, Lamplighter Inn, 591 Wellington Road
DETAILS: Coffee and lunch included
FEES: No cost to attend. $200.00 if registered and no-show. One rep/per company
Please be advised that photographs and video may be taken at LEDC events for use on LEDC web, print and social properties. We won't sell your photo, but we may share it with media and/or partner organizations. By attending this and any LEDC event, you consent to being photographed and/or filmed, and to your image or likeness being used at LEDC's discretion.
Speaker
Margaret Braun has a passion for helping businesses with their people operations, and leadership capabilities. She brings insights and lessons learned from holding senior positions within various high profile industries in the corporate world and field operations.
Margaret has earned a Masters of Education from the University of Toronto as well as a Bachelor of Science from Western University. She also holds a Certificate from Rotman School of Management, University of Toronto from the Advanced Program in Human Resource Management. She has achieved the Certified Human Resource Executive (CHRE) designation and a Certified Coach Practitioner (CPP) Certification.
She is a member of the Human Resource Professional Association, Institute of Corporate Directors and the Women's Executive Network. She is also a proud mother, news junkie, avid traveler and yoga enthusiast.
Learn about all of the upcoming events.
Sign up for the LEDC Newsletter by clicking here
---

Date and time
Location
Best Western Plus Lamplighter Inn & Conference Centre
591 Wellington Road
Canterbury Room
London, ON N6C 4R3
Canada