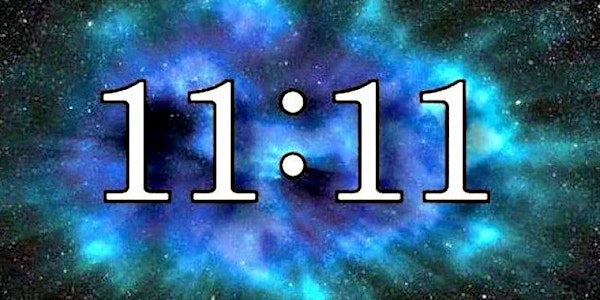 Online Free Guided Meditation - 11.11.22 Portal Meditation
Online Free Live Group Meditation on 11.11.22 - most powerful cosmic protal in decades
When and where
Location
Holistic Life Solutions, Oakville, ON, Canada 1744 Pilgrims Way Oakville, ON L6M 1S5 Canada
About this event
11.11 signifies a fresh start and a deep transformation in humanity. When like-minded people join together in their intentions to raise their vibration as well as that of others, it can be 10 times more effective during this time. Let us join together and with our collective intention bring about deeper peace, confidence and abundance of all good things on the one day when transformational power WILL be multiplied exponentially.
This is an online live meditation. You will be emailed a Zoom link to join a couple days before and on the day of the event. Please watch out for those emails. If for any reason you are not able to join then it would be appreciated if you let me know via email.
Please ensure that you will not be disturbed during this one hour meditation to get the best results and remember to keep yourself muted once the meditation starts. We will meditate for about 20 to 30 minutes, after which we may share and discuss the experience depending on the number of people present.  You may have your own meditative music playing in the background for you while you are muted as I will not be using any background music.
Join the group, relax and enjoy the guided meditation. Help raise your vibration as well as of others around us.