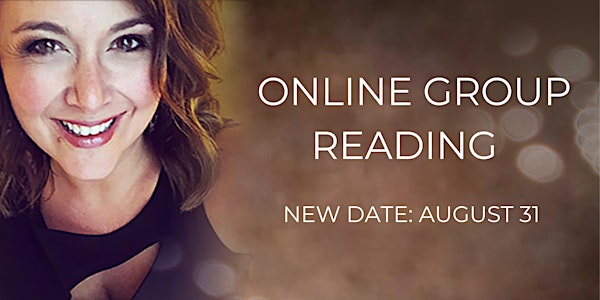 Online Group Reading with Michelle Russell
1 1/2 hour Online ZOOM Group Reading!
About this event
NEW DATE: AUGUST 31, 2022.
Now, from the comfort of your own home, you can be a part of an online ZOOM group reading with Canada's TOP Psychic Medium, Michelle Russell, as she delivers messages from Loved Ones on the Otherside, with stunning accuracy and detail!
Time: 8:00pm - 9:30pm (Atlantic Standard Time).
7pm Eastern / 6pm Central / 4pm Pacific
Where? ZOOM!
During this online ZOOM group reading, you will join Michelle Russell as she shares lessons learned from the Otherside and gives readings to online audience members!
Attending one of Michelle's online ZOOM group readings can be life changing. She often mimics mannerisms, distinct speech patterns and body language that clients unquestionably recognize as their Loved Ones - this all leads to deeply moving, humorous and, at times, quite colourful moments!
You can now join Michelle from the comfort of your own home, wherever you are, and be part of an unforgettable experience!
Will Everyone Get A Reading From Michelle?
Just like at Michelle's in-person group events, she will deliver as many messages as possible.
While not everyone will receive a personal reading, everyone will be able to witness and experience the incredible readings Michelle gives at this LIVE online event, and the "Winks From Heaven" our Loved Ones on the Otherside share with us every day.
Must be 18+ to attend this online group reading
No children or infants in the room please - this can be highly distracting for Michelle and can prevent her from connecting with your Loved Ones.
You may have one other person in the room with you (18 years+), using the same device for no additional cost.
This event will be recorded for promotional purposes only
Tickets are non-refundable