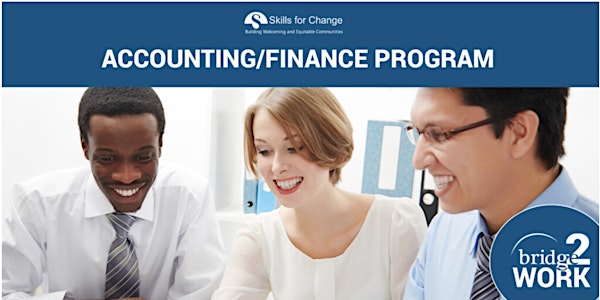 Online Information Session: Accounting and Finance Programs
Online Information Session on Accounting and Finance Programs for Newcomers, Refugees, Immigrants, Canadian Permanent Residents and Citizens
About this event
Join us for an online information session on various Accounting and Finance programs offered by Skills for Change.
If you are an internationally educated professional and want to become familiar with the Canadian Accounting and Financial systems in Canada, in order to find employment in their field, come join us for the session to learn more about our programs.
Participants will get an opportunity to enhance their language, interpersonal and technical skills. You will also become familiar with the most up-to-date accounting and financial software as well as the Canadian workplace environment and culture.
Participants will be able to gain Canadian work experience and paid employment in their field.
Questions? Contact Tahmina Afnan, Bridge2Work Specialist at tafnan@skillsforchange.org or call at 416.658.3101 Ext. 388