Online Meditation Class - Benefitting Others With Mindfulness - June 24
Event Information
Refund Policy
Contact the organizer to request a refund.
Eventbrite's fee is nonrefundable.
About this Event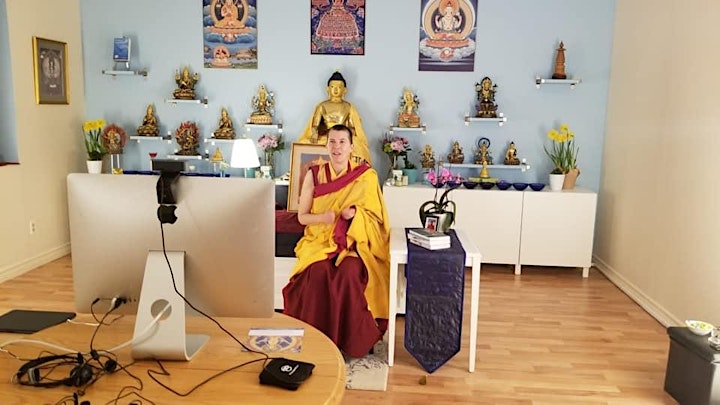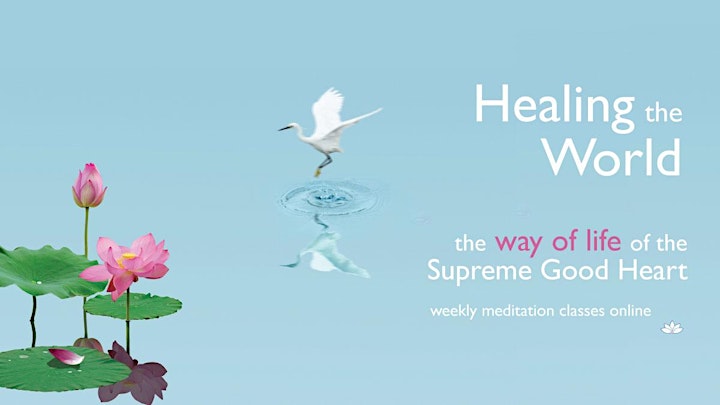 Online Meditation Class - Benefitting Others with Mindfulness
Topic for this Class - Considering Our Actions - June 24
The pure compassion of a Buddha is able to ceaseless benefit all living beings. If we all have Buddha seed or potential for this unlimited compassion how can we awaken this compassionate potential to heal ourselves and the world around us? We can awaken the pure potential by engaging in the practices of a Bodhisattva - the six perfections.
This Spring and Summer, we will get some experience of the Bodhisattva's perfections of: giving, moral discipline, patience, effort, concentration and wisdom - practices to increase our own positive happy and peaceful minds and that will turn empower us to benefit others - our family, friends, community - and eventually, all living beings.
In meditation classes this June, we will learn how to rely and improve our practice of mindfulness and alertness to benefit others. Sometimes, our actions can be clumsy – even thoughtless. How can we improve this situation and be more skilful with our actions and our speech? We can learn to practice like a Bodhisattva, motivated by a mind of loving kindness, we can learn to be more skilful with those around us. By practicing consideration for others with mindfulness, our own inner peace will increase and our relationships will become more harmonious.
In each class we will have the opportunity to contemplate and understand how we can improve the practice of giving to others and heal the world around us with meditations, contemplations and practice in our daily life.
Put some time aside in your week for this opportunity to deepen your own compassion and wisdom!
Each week topic is taught twice a week - on Sunday afternoons from 2:30 - 4pm and on Wednesday evenings from 7-8:30pm.
Wed 3 June & Sun 7 June - Seeing Kindness Everywhere
Wed 10 June & Sun 14 June - Considering Our Thoughts
Wed 17 June & Sun 21 June - Considering Our Speech
Wed 24 June & Sun 28 June - Considering Our Actions
$10. Free for members. Members please sign into the members area at akbc.ca to view.
Date and Time
Location
Refund Policy
Contact the organizer to request a refund.
Eventbrite's fee is nonrefundable.